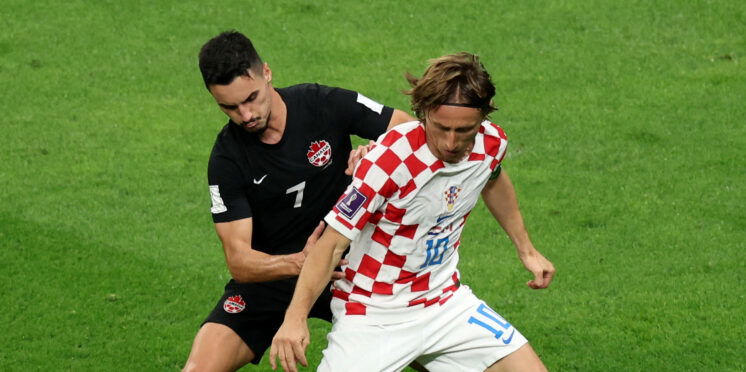 Study finds Qatar 2022 winter World Cup led to increased injuries
We've never seen a World Cup like Qatar 2022. FIFA president Gianni Infantino crowned it "the best World Cup ever!" and while they may not actually be true when you take everything into consideration, the quality of play on display was incredible. But, it came at a cost.
A study has disclosed that last year's World Cup, held in the middle of the club season, resulted in players from Europe's premier five leagues being injured and out of play for an additional eight days on average in the months after Lionel Messi's long-awaited crowning moment.
The European Football Injury Index for the 2022-23 season was released by insurance firm Howden, examining the impact of fixture congestion on player health during the season.
According to the study, in October 2022, 88 reported injuries resulted in players being out of action for an average of 11.35 days before the tournament kicked off in November. This figure ballooned to 19.41 days in January 2023, after the World Cup.
Imagine how different Canada's match against Croatia might have been if Stephen Eustáquio wasn't forced out with an injury.
The most significant increase in injury severity was in ankles at 170 percent, calf and shin at 200 percent, and hamstring injuries at 130 percent.
"We've seen clearly that the staging of a men's World Cup in a European winter led to players facing an extra eight days on the sidelines in the second half of the season, compared to the first," Howden's head of sport James Burrows said.
"The impact was consistent across domestic leagues such as the English Premier League and the German Bundesliga."
Burrows noted that the surge in injury severity led to a nearly 30 percent increase in financial implications, from €553.62 million ($828.67 million CAD) to €704.89 million ($1.055 billion CAD), across Europe's top five leagues.
The study found that there were 3,985 injuries in Europe's top five leagues during the 2022-23 season. The English Premier League and the German Bundesliga, with 23.6 percent and 14.8 percent of their players participating in the World Cup, experienced the most significant impact on injury rates.
The international players' union, FIFPRO, stated earlier this year that almost half of the players who participated in the World Cup suffered from extreme or increased mental fatigue due to an unusually congested season of fixtures.
Approximately 44 percent of players reported increased physical fatigue and 23 percent reported increased mental fatigue in January compared to other seasons, while 53 percent felt they were more prone to injuries.
Not numbers that bode well for a winter World Cup in 2034 in Saudi Arabia. But, there will be plenty of numbers thrown around. The world will be talking about many other things by then.
---
---