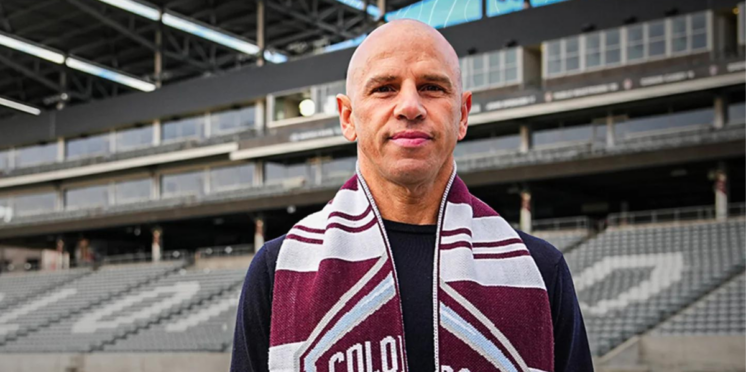 Colorado Rapids fans hate on Chris Armas after Denver club hires ex-Toronto FC head coach
You thought Toronto FC fans hated Chris Armas? So do Colorado Rapids fans. And he hasn't even coached a game for them yet.
On Thursday the Colorado Rapids decided to hand their head coaching reigns to Armas after an extensive search that reportedly included Jack Wilshere, former Canadian Premier League title-winning head coach Pa-Modou Kah and interim head coach Chris Little.
"I'm incredibly proud and excited to take the role as the head coach of the Colorado Rapids," Armas said. "This is a club that has had success in the recent past and KSE is an organization that has a strong track record of winning championships."
Yes, the Colorado Avalanche, Denver Nuggets and Stan Kroenke's LA Rams have all won championships in recent years. The same cannot be said for Arsenal…
And, Rapids fans have been furious with ownership for allowing the team to toil at the bottom of the MLS standings for years.
Winning the MLS Cup over FC Dallas at Toronto's BMO Field in 2010 was a long time ago. The Rapids have not been competitive and have not been relevant since USMNT goalkeeper Tim Howard retired in 2019. Yet, the Colorado fans were one of the things that attracted Armas to the job.
"Throughout the process I was struck by the desire of the organization to return to the playoffs and compete for trophies. I'm as hungry as ever to deliver this success to our fans and our club," Armas said. "The club, the fanbase—they're hungry for something more right now, and I felt like it's a perfect fit if I can be the one to lead the charge."
Well, it's good that he feels an obligation to deliver for the fans. From the looks of it on Twitter — simply in response to Colorado's official team announcement — Rapids fans certainly do not feel any obligation to support the new gaffer.
And you knew there would be at least a few TFC fans that had to have their say.
To put it kindly, Armas' previous MLS coaching stints were marked by a lack of consistent success. His tenure with the New York Red Bulls saw him win less than half of his games, and his time with Toronto FC was even less successful. TFC won just two of Armas' 15 games in charge, across all competitions, in 2021.
Despite his less-than-stellar record in the MLS, Armas was brought on to Manchester United's coaching staff by then-interim manager Ralf Rangnick. The American's unique approach, including his use of AirPods for communication during games, drew both attention and criticism. United players called him "Ted Lasso" during his time at Old Trafford. SPOILER ALERT: It's worth noting that Lasso, despite his unconventional methods, ultimately found success with AFC Richmond.
Despite these setbacks, Armas has been given a chance to prove himself in the United States one more time.
---
---