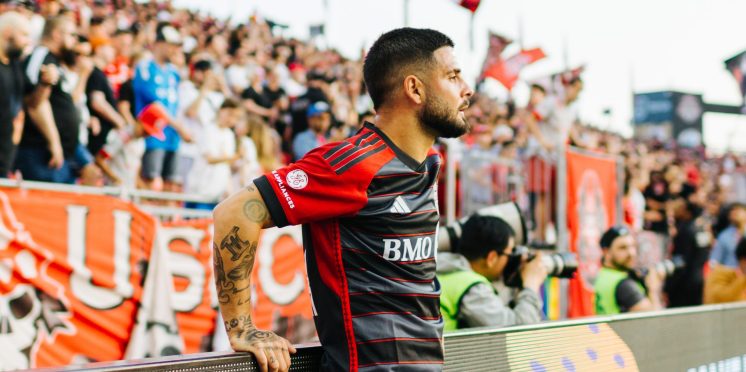 Walter Mazzarri returns to Napoli — might he look to bring Lorenzo Insigne back to Serie A?
Published: November 14, 10:00 p.m. ET
Updated: November 15, 10:15 a.m. ET
Though he'd never publicly admit it, watching Napoli win the Serie A title for the first time since the days of Diego Maradona while he watched from this side of the Atlantic as a player on the worst team in Major League Soccer must've crushed Lorenzo Insigne. Change happens fast in soccer.
Six months after winning the Scudetto, Napoli have made a second managerial change. Club president Aurelio De Laurentiis announced on social media on Tuesday that he has appointed Walter Mazzarri as his team's new head coach following the dismissal of Rudi García after just four months in charge.
The decision to bring Mazzarri back comes after a disappointing 1-0 home defeat to Empoli, which was the final straw for García, who was hired to replace Luciano Spalletti when the Scudetto-winning 64-year-old controversially left to take over the Italian national team. García struggled to find success at home, with the team's last victory at the Stadio Diego Armando Maradona coming in September.
Mazzarri coached Napoli from 2009 to 2013 and has reportedly signed a contract until the end of the season. From a Toronto FC perspective, you can't help but wonder if he would want to coach Insigne again?
Six months after starring for Italy in their triumph at Euro 2020, Insigne decided not to re-sign with Napoli — although De Laurentiis' offer was reportedly so low because Napoli had no intention of keeping Insigne — and instead signed with Toronto FC to become the highest paid player in MLS history.
Insigne's 18 months at TFC have been a disaster. Amidst rumours that he hates Federico Bernardeschi, helped lead a coup to oust Bob Bradley, and is trying to find a way out of his monster multi-year MLS deal, the love that Toronto FC fans showered Insigne with when he arrived in July of 2022 has grown cold. And that's putting it kindly.
General manager Jason Hernandez admitted at Toronto FC's year-end media day last Friday that while the club and new head coach John Herdman have every intention of making Insigne a central part of TFC's squad next season, as a business the club had to be open to the prospect of selling the Italian star if the right deal for the club and the player presented itself.
Incidentally, Insigne posted on Instagram on Wednesday, the day after Mazzarri's return was announced, that he was back home in Naples. Coincidence? Probably.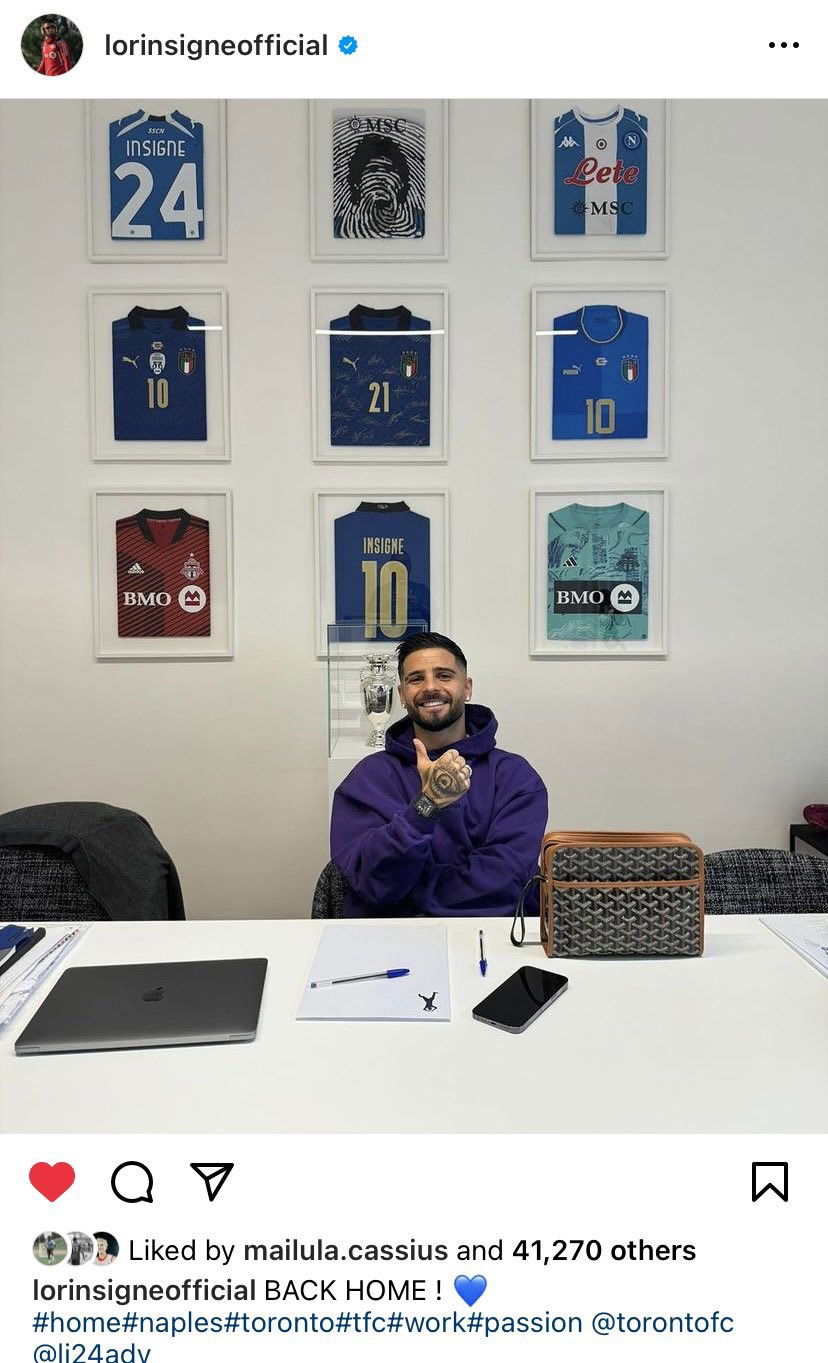 But, with Mazzarri back at Napoli, an offer could be in the works. De Laurentiis wasn't willing to pay Insigne a market rate in 2022 and no team in Serie A is throwing DP money around, especially for oft-injured stars in their 30s. But, with Napoli currently fourth in Serie A, 10 points behind league leaders Inter Milan, he might be willing to offer Insigne something comparable to last year's offer and, more importantly, an escape from Toronto.
It's an unlikely scenario that Insigne and even the most die-hard Napoli supporter would've thought possible six months ago when the club were celebrating their first Serie A title in 40 years. But De Laurentiis concluded that García was not the man for the job.
The Frenchman had previously enjoyed a successful spell with Roma from 2013 to 2016. However, his most recent job at Al Nassr in Saudi Arabia did not yield the desired results and he was sacked three-and-a-half months after Cristiano Ronaldo arrived in Riyadh.
Mazzarri's most recent managerial experience was at Cagliari, where he was sacked in May 2022 with the team in the relegation zone. He now faces a challenging start to his second spell at Napoli, with upcoming matches against Atalanta, Real Madrid, Inter, and Juventus after the international break.
Bringing back a local hero in Insigne could quickly win over the fans and maybe secure Mazzarri a long-term stay in Naples, if that's what he's looking for.
---
---