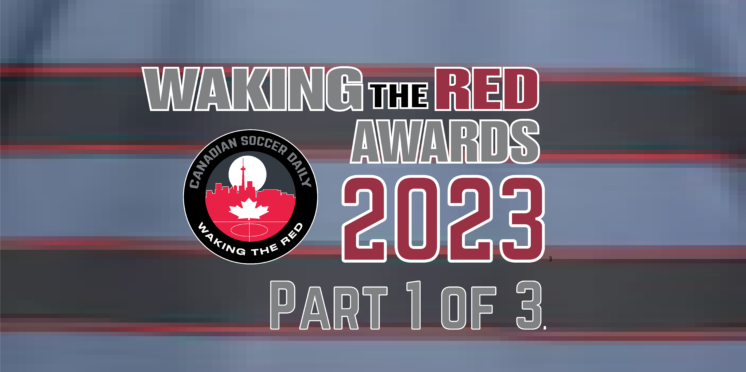 VOTE: Waking the Red Toronto FC Awards 2023 – Part 1 (of 3)
Our sixth annual blizzard of only the hottest takes. Check out Part 2 here.
This might be the best one yet, or the worst.
It will hopefully give us all a much-needed smile after enduring the single-worst campaign in franchise history. Make sure to get your votes in, and by all means, hit us with your long-form scorching magma takes and any and all cries for help, or yell at clouds in the comments section!
This year, we're splitting the awards out over three parts, which should allow for more action in the comments.
Let's start the healing process? If the first step of healing is admitting you have a problem, then, by all means, read on… if you dare.
The Danny Dichio Seat Cushion Award — Best Goal Scored
Jeffrey P. Nesker (JPN) – Jonathan Osorio's well-worked team goal vs. Philadelphia. Or, begrudgingly, Berna's Olimpico. Did the wind assist? Sure. Was it still awesome? Absolutely.
Adam Palermo (AP) – That hit from Richie Laryea in the 2-2 draw with Atlanta United. Filthy rich.
Corey Brady (CB) – Deandre Kerr's goal against Vancouver – a tease of a competent counter-attack that we never got to see at all.
Andrew Hockridge (AH) – Fede's corner kick goal, earlier in the season when there was hope.
Tomas Karageorgos (TK) – Federico Bernardeschi's strike in Atlanta – a prime example of building up a play from back to front.
Brendan Dunlop (BD) – Look, Federico Bernardeschi's Olimpico was one of the few highlights 2023 had to offer. It doesn't matter if it was wind assisted. It was special, unexpected and unrivalled.
The Danny Dichio Seat Cushion Award — Best Goal Scored
Osorio's great team goal vs. Philly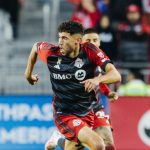 Laryea vs. Atlanta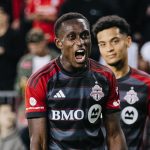 Kerr vs. Vancouver
Bernardeschi vs. Atlanta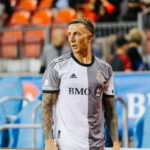 Bernardeschi's Olimpico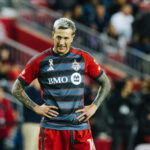 The Paul Mariner "Best Finish of the Modern Era" Award — Worst Goal Conceded
JPN – Aimé Mabika's most egregious example of giving up on a play.
AP – It's hard to argue against Jeff's selection but I'll go with Chinonso Offor's goal in the Canadian Championship. The backline was fast asleep.
CB – Yeah, Jeff nailed it. Mabika stopped running/caring at the midfield circle.
AH – Well-proven goalkeeper Sean Johnson couldn't hold on to a delicious strike from Nashville's Randall Leal.
TK – Since I'm only able to pick one, I'll go with Jacen Russell Rowe's insurance goal for Columbus in August.
BD – A little hard to pick just one, isn't it? But that Santi Rodriguez goal to make it 5-0 NYCFC in the Leagues Cup, watching Aimé Mabika jog back like his playing his fourth game of the day in a charity tournament, really stands out.
The Paul Mariner "Best Finish of the Modern Era" Award — Worst Goal Conceded
vs. NYCFC Aimé Mabika's quit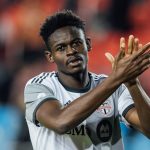 vs. CFMTL Offor CanChamp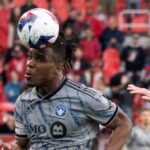 vs. Nashville Randall Leal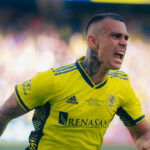 vs. Columbus Crew Jacen Russell-Rowe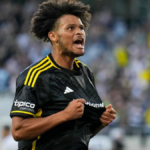 The Víctor Vázquez Flamenco Dancer Award — Best Play
JPN – TFC vs. Philly, again, because it's basically the only game all season where this team played like one. Oso scored a worldie thanks to some actual football things.
AP – Jonathan Osorio's goal in the win at home against Inter Miami in March. A simple team goal we didn't see enough of this year, especially once Laryea left.
CB – Osorio's goal against Philadelphia – the build up to the goal with a 15-pass sequence, Franklin dropping a dime for Oso, and the diving header. One of the only bright spots of the season.
AH – Agree with Corey, the build-up play that leads to a diving header from Osorio. I literally can't remember the last time I was impressed by TFC.
TK – Deandre Kerr's goal against Vancouver – a simple counter-attack concluded by a calm finish from Kerr with his weak foot.
BD – Jonathan Osorio's header in that wonderful win over Philly got every TFC fan off their seat. That cross also cemented Kobe Franklin's quality in my eyes. What a ball!
The Víctor Vázquez Flamenco Dancer Award — Best Play
TFC vs. Philly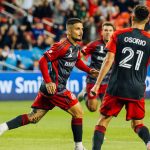 Osorio vs. Inter Miami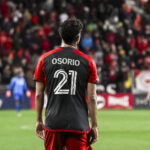 Osorio vs. Philly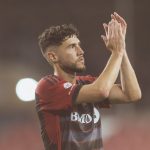 Kerr vs. Vancouver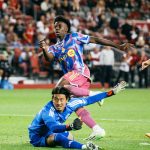 The "Get Defoe Outta Here" Award — Worst Play
JPN – Pick any of the eleventy billion goals we conceded within the opening 5 minutes or pick any of the eleventy billion times we were absolutely and tragically exposed at the back after waving that white flag.
AP – Lukas MacNaughton's own goal during the loss in Philly. What even happened there?
CB – Just one? Most matches seemed like Groundhog Day — concede early then give up. I wish at least one of the Italians played angrily.
AH – After Michael Bradley was shoved to give up possession, Tom Barlow (who had not scored in 20 previous games) scored just before halftime in a 3-0 loss to RBNY.
TK – Ryan Gauld's cross which found a completely unmarked Brian White having all the time in the world to head the ball past Tomás Romero. One of the worst goals conceded by the Reds this season, absolute house league defending.
BD – MacNaughton's own goal in that 4-2 April loss in Philly was disgustingly unlucky. But the worst play in that game was TFC failing to deal with a ball that pinged around every inch of Sean Johnson's box before Mikael Uhre smashed it past him.
The "Get Defoe Outta Here" Award — Worst Play
Opening goals conceded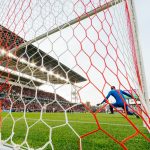 MacNaughton OG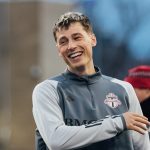 vs. RBNY Tom Barlow goal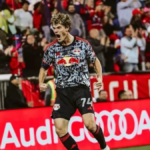 vs. Whitecaps Brian White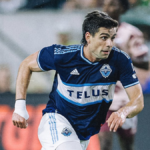 vs. Philly Mikael Uhre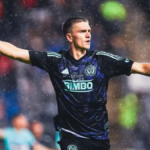 The #SebaThings Award — Best Sebastian Giovinco Thing
JPN – Treating TFC like a gym membership. Gregory Van Der Weil did it first, but Seba did it better, and no handbags with the Gaffer!
AP – Continuing the annual tradition of flirting with a return to TFC. Unmatched consistency.
CB – Seba is co-owner the Toronto Polar Bears – a Pro Padel League team. I can't make this stuff up.
AH – Seba's annual Toronto FC phone call where Giovinco dials up the front office every year, saying, 'Hey, it's Seba! Remember me? I've only aged another year, but surely I can still outrun Father Time, right?
TK – Seba joining the Juventus Academy for Toronto, because it just makes sense.
BD – Giovinco remaining the most beloved Italian in this city despite two guys joining for big money less than 12 months after winning Euro 2020 with Italy, is something I did not expect.
The #SebaThings Award — Best Sebastian Giovinco Thing
TFC gym membership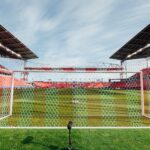 buying Pro Padel team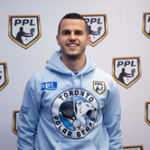 still calling Bill Manning
Juventus Academy of Toronto
remaining Toronto's most beloved Italian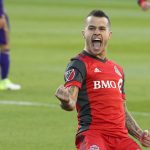 The DeRo's John Hancock Award — Best Goal Celebration
JPN – Insigne's dab, or "Wasteman". I'm just going to pretend he did the dab at said Wasteman. Still want that on a T-Shirt.
AP – The dab lives on.
CB – Yep. Can't top the Dab.
TK – Brandon Servania's bow-and-arrow celebration after making BMO Field erupt by scoring the game-tying goal against Atlanta United.
BD – I miss Richie Laryea yelling at the top of his lungs when he would score.
---
---