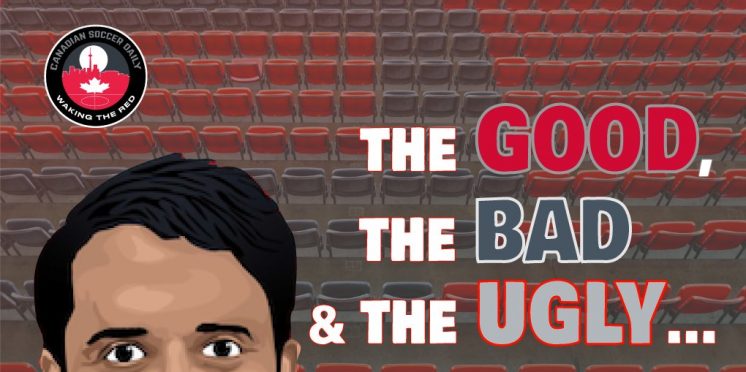 The Good, the Bad, and the Ugly — Charlotte FC 3-0 Toronto FC
Everything isn't just bad, it's worse.
I agree with my esteemed Toronto 'til I Die Co-Host. This is the lowest this club has fallen in it's relatively short history, and a swift kick in the ass to the idea that 2015-2019 was the beginning of a new age, and not just a rounding error or a blip.
Doubled with the other massive institutional failures around Toronto Sports teams (I'm looking at you, Blue Jays), can we honestly expect anyone, beyond the TFC hardcores, to give a crap about TFC in their own market moving forward?
To say this club is back to square one is a misnomer. There is no square one at rock bottom, just mud and dark and sadness.
THE GOOD
Only two more games left… Luka Gavran; those TWO (???!!!!!) first-half penalties weren't on him, and he possibly saved us from deeper embarassment, though how much is surely up for debate, considering we lost 3-0 and shipped them two penalties inside the first 45 minutes…
John Herdman is in the house! (please don't be checking Transfermarkt on that company laptop)…
THE BAD
VV starting on the left in a 3-4-3? MB4 as a sweeper in between Mabika and Rosted? Oso and Coello double-pivot? Look, these games are MEANINGLESS, and we're not starting C.J. Sapong, so credit where it's due, but that formation with that personnel is basically a punt…
Seriously, can we just forfeit the rest of the season? Literally cannot be worse — in this case we'd lose by the exact same scoreline (3-0) by default, and we wouldn't have to lose 90 something minutes to pain and crisis and nightmare fuel…
THE UGLY
John Herdman, is he actually in the house? Is the call coming from upstairs?
That 3-4-3 was YIKES.
Charlotte exploited the space on the flanks and absolutely cooked us, it was never close… VAR is having a 'mare all over global football right now… Mabika did some great stuff, for two minutes, and then reverted back to the mean… Cassius and Prince, nothing to see here, move along…
---
---