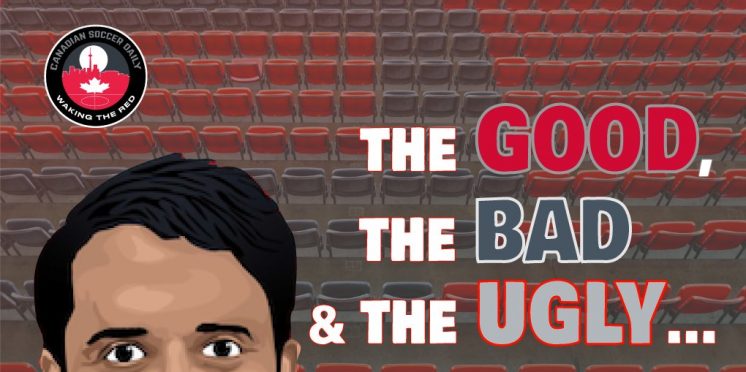 The Good, the Bad, and the Ugly — Toronto FC 2-3 FC Cincinnati
A beautiful night on the Lakeshore. A bit of (unexpected) fight from our beleaguered and besieged Reds, and we got to leave early and enjoy an empty TTC ride home because there was no way we were sticking around to watch WKRP FC celebrate the Shield in our house. (Special for Nick Hagglund though – Congrats!)
Yeah… about that…
THE GOOD
We fought back from 2-0 down? OK. Sounds neat… Two absolute gifts from the gods on howlers to come back from 2-0 down? Sure, never look a gift horse in the mouth… Oso brace? Absolutely… Nick Hagglund has won two Supporters' Shields at BMO Field, which is pretty cool…
My Toronto Til I Die Co-Host finally saw why I like sitting a bit higher up in the south end:
THE BAD
Same ol, same ol', really… Come back from 2-0 down but still lose the game? That's just so Toronto…
Is Terry playing out the string or not?
THE UGLY
Yawn. How long have you got, and how much do you enjoy pain?
This isn't a soccer team. This is a collection of misfits and outcasts. Nobody wants to be there and it shows. Not much to say beyond that unless we open the floodgates and like, a case of scotch.
This. This is really ugly. Look, by this point everyone on Planet Earth knows my feelings on the Whining Wingers (TM), but this, this ain't it, sports fans:
Also, I'm team "Wasteman" forever, though he's cleary saying "REspect", or is he? LOL.
---
---