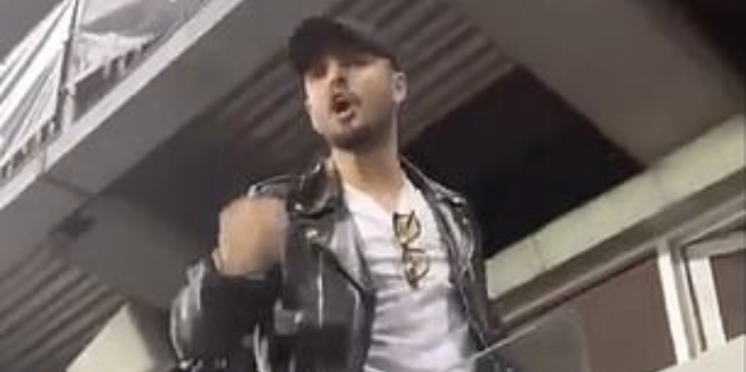 WATCH: Lorenzo Insigne swears at fan in heated exchange during Toronto FC loss to FC Cincinnati
This season has been full of frustration, and not much else.
For Lorenzo Insigne, that frustration boiled over Saturday night in a heated exchange between the Toronto FC star and a fan seated below the Italian's suite.
The video captures Insigne angrily pointing and saying "F*** you!" to a fan — not the one holding the camera. It then sounds like Insigne says something about "respect" before being pulled inside the suite and out of sight of the camera.
It is unknown what the fan (or fans) had said to Insigne to provoke that response. One can assume that the Italian — who missed his 12th game of the season — heard a flurry of abuse Saturday night.
FC Cincinnati secured the MLS Supporters' Shield with their 19th win of the season. It was Toronto FC's 17th league loss of 2023.
The video went viral on Twitter on Sunday. The club have not commented about it.
John Herdman's first day on the job was supposed to be on Sunday. Although, interim head coach Terry Dunfield's comments about how the handover would look made it unclear as to when Herdman's first game in charge would be.
No doubt one of the top, and most challenging, priorities for Herdman is his Designated Player duo.
It's hard to believe that Toronto FC have three games remaining, with stops in Charlotte and New Jersey on the docket before the final game of the year at home to Orlando City on October 21.
---
---