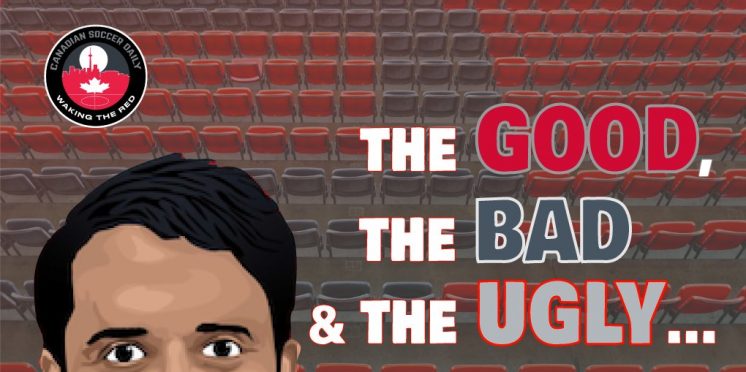 The Good, the Bad, and the Ugly — Toronto FC 3 – 1 Philadelphia Union
So, that happened.
Never been happier to take an L in Prediction League and live on the air with Toronto 'til I Die:
THE GOOD
They won it for Terry…
Seeing John Herdman walk the length of the South End, mid-game, game face on…
A complete(ish) performance from THIS SQUAD? HOW?????… The team looked switched on and plugged in and any/all euphemisms you'd like to tag in… The DPs decided to DP, and all was right in the world… They had fun out there:
Our starting midfield of Oso, Ibarra, and Coello was such class, I ALMOST didn't want to see the late-game VV sub (almost)… We ended a club record slide into the abyss of terrible…
DeAndre Kerr, Kobe Franklin, my goodness… MB4CB and Rosted looked GOOD shoring up the backline… Petretta had his best game in a TFC shirt… Oso's header:
My score on custom Minifigs:
THE BAD
The 509 streetcar is finally humming with the extra cars for the CNE, just as the CNE ends… That weak goal we conceded… The fear that this break is hitting just as we find some form, again… The fear that this is another false dawn and we're back to samesies next match… We can't sign Ibarra on a permanent, can we? Even with this bag of money right here?… The PickleBack Corn Dog I absolutely regret getting…
THE UGLY
Smelling like pickle juice all night because that thing exploded all over my sleeve… The wind off the lake made the upper levels of the South End a bit chilly… Who am I kidding? UGLY? Let's bask in the warm glow of a great result! We deserve some sunshine!
---
---