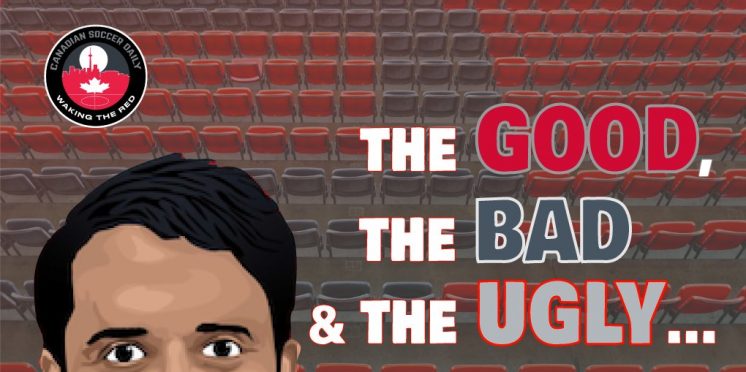 The Good, the Bad, and the Ugly – Minnesota United 1-1 Toronto FC
Upon retrospect, it was a good game. Chock that late goal we shipped to tired legs? I saw enough to feel a tingle of positivity towards the next match.
THE GOOD
It wasn't the expected road capitulation. It was almost that unicorn of unicorns, an actual human soccer road win… Our newest No. 6 – Aimé Mabika – IS. A. BALLER… I got to watch in my Pajamas with friends, great weekend away in Hamilton, which also meant PRESTO! No TTC!… It may have taken the better part of two years to figure out, but did we happen upon a way to get both Ferraris on the track together without crashing into the wall or grinding gearboxes to dust?
THE BAD
Matt Hedges is made of glass… Sigur Rosted looks a little bit rusty… Still no proper No. 9 and if we are indeed moving Berna to a proper 10 role, the need for a real No. 9 triples… Mark-Anthony Kaye does many things well, but can be such a deficiency in some places. It's insane that Bob Bradley hand picked MAK for roles it appears he simply cannot fill (and doesn't paint either in the best light), plus, he's turning into our Granit Xhaka. Eventually MAK is going to be a red card magnet and we already have Richie on the team.
THE UGLY
How much longer is Richie Laryea on the team?… Where the heck are all our injured players? What's the timeline? What the heck, man?… I know it's a road point but should we really be toasting it with the good champagne?… This season has properly slipped away (we have the exact same points total as this point last year, in a much tougher and more condensed schedule. It don't look good.)
If we have no money for new signings, when do we cut and run from bad deals and missing players? Is there not a summer window coming up? No sunk cost fallacy nonsense. We're great at this. CLEAN HOUSE.
---
---