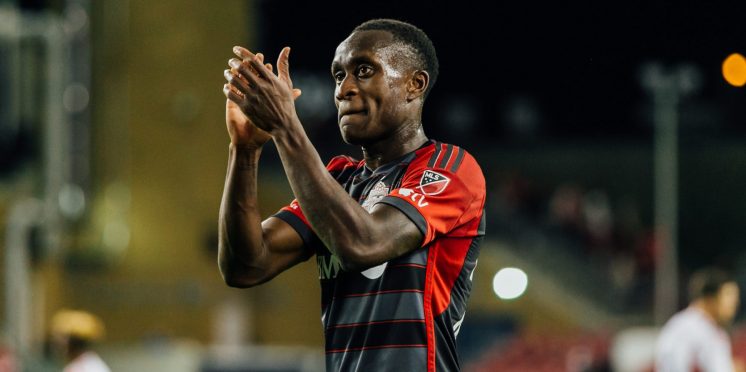 Richie Laryea keeping future options open, focused on one game at a time
Richie Laryea's future hangs in the balance like a high-wire act, but he's taking it one cautious step at a time, juggling Premier League dreams and hometown loyalty.
To this day, Laryea remains tight-lipped about his future as his loan spell nears its end with speculation continuing to unravel on whether he will return to the Premier League with Nottingham Forest or continue to bolster his hometown club's efforts ahead of the 2026 World Cup hosted in Toronto.
Speaking to media post-game on Wednesday, Laryea provided insight into his current mindset, emphasizing his focus on the present rather than long-term decisions. When asked about his future beyond the loan expiration, Laryea offered a candid response.
"I'm just taking it day-to-day, to be honest. I'm not looking too far forward right now, I'm just focused on the Minnesota game this weekend and getting three points and then once that's over I'll look to the Nashville game and then national team and all that stuff, and then back here for another game. And then we'll just go from there."
Laryea's remarks highlight his unwavering commitment to the team's immediate goals and the determination to secure three points in the upcoming match against Minnesota.
A clue may have emerged, though.
An article on the status of Nottingham Forest's current roster published on Friday by The Athletic alleges that Laryea's loan extension with his hometown club is "likely" to be extended.
The versatile defender's performance throughout his four seasons with the club has improved significantly and his attacking play has been, at times, TFC's best outlet going forward.
But last year, after being bought by Forest, he only made five appearances in the last six matches of the Championship season for a total of 117 minutes. His minutes heading into their 2023-24 season would be even fewer, with the veteran full-back Serge Aurier having his contract extended and the young Neco Williams earning more minutes as a backup with growing potential.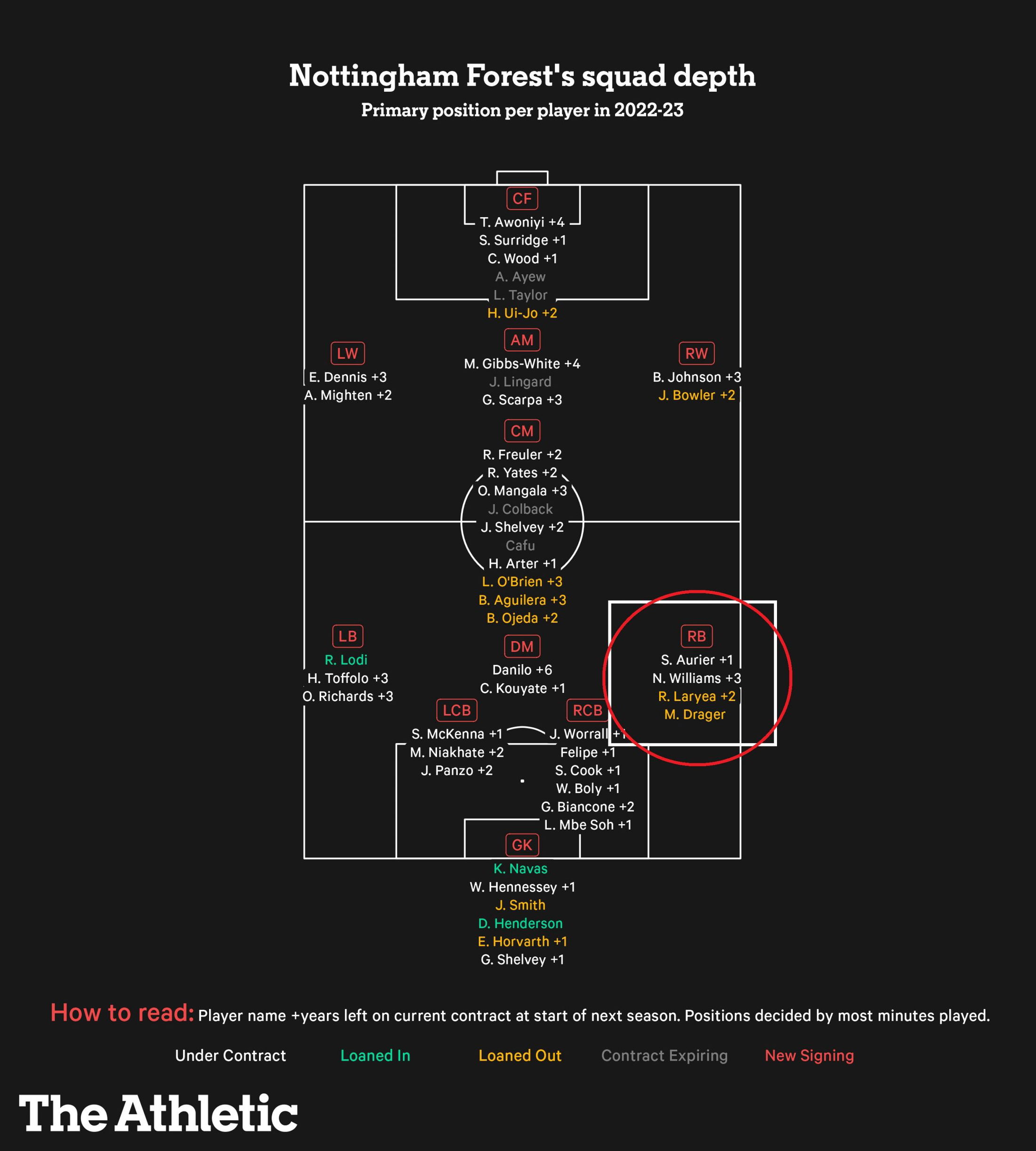 At the same time, Laryea's importance to Toronto FC cannot be understated, particularly with the club striving to excel and climb in the Eastern Conference as well as being a primary figure for the 2026 World Cup, which will be held on his home turf.
When asked if there was an update on Laryea's future last month, head coach Bob Bradley said there are ongoing discussions between Forest and TFC.
"There are discussions going on between the organizations. There are discussions that need to be worked out on both sides. I think anything is possible at this point. Obviously, we appreciate what he brings to us and we'll see how it plays out."
Kobe Franklin, who signed his first professional contract with the club in the offseason, said Thursday that Laryea has been a pleasure to watch and play with.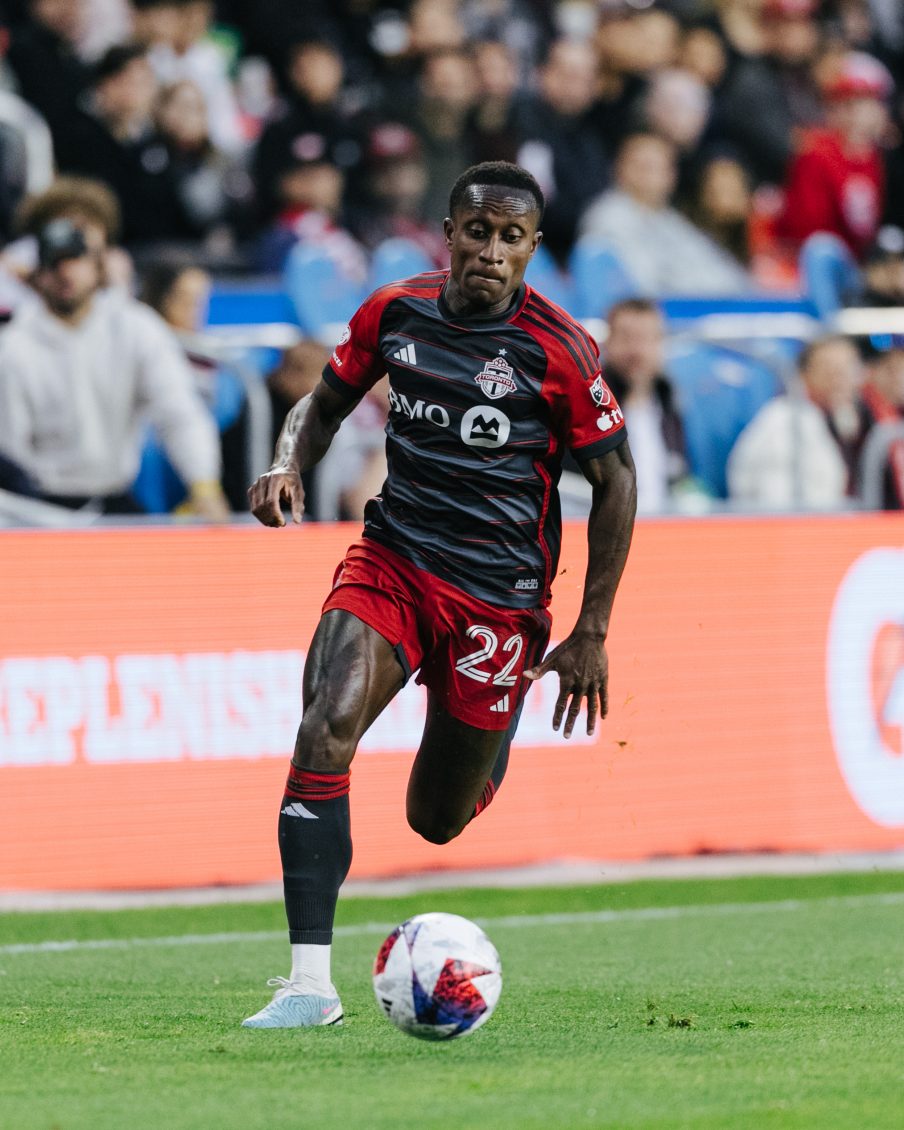 "Richie has definitely been a resource for me this season. He's someone who leads by example. He's been the powerhouse for our team this year. Just watching him helps my game out as well."
While Laryea's future plans remain shrouded in uncertainty, his focus on the immediate tasks at hand demonstrates a strong commitment to his current club. TFC supporters will be hoping for a successful resolution to negotiations that ensures Laryea's continued presence and contributions in the seasons ahead, leading up to the 2026 World Cup hosted right here in Toronto.
As the talented defender juggles his club commitments and aspirations for international success with the Canadian national team, fans and the soccer fraternity eagerly await further updates on his future endeavours.
---
---