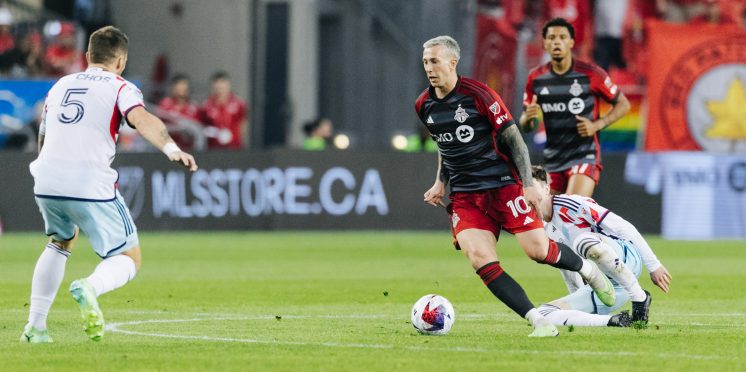 Toronto FC fail to capitalize in scoreless draw with Chicago Fire
Amidst the explosive fireworks of anticipation, the return of Federico Bernardeschi to the starting XI and the thunderous roars echoing through BMO Field on Wednesday night, the goals were non-existent resulting in both teams leaving the match in a scoreless draw.
Despite dominating the game with 57 percent possession and tallying 19 total shots, the Reds failed to capitalize on their chances concluding their eighth draw of the season and fourth scoreless game. TFC currently sit in 13th place in the Eastern Conference with three wins, five losses and eight draws on the season.
After being left out of the matchday squad over the weekend due to a "coach's decision," Bernardeschi made his return to the starting XI Wednesday night against Chicago.
Deandre Kerr, who scored Saturday against D.C. United earned himself a start up top with both C.J. Sapong and Ayo Akinola starting on the bench. The back four was unchanged from Saturday with Kosi Thompson earning himself a start in midfield over the returning Brandon Servania.
The game was rather back-and-forth early on with Chicago Fire earning a free kick in TFC's half after Richie Laryea brought down Georgios Koutsias. With a free kick opportunity, in-form Swiss international Xherdan Shaqiri aimed at the far post but Kendall Burks' header missed just wide of Sean Johnson's net. The play then stretched to Chicago's end when Jahkeele-Marshall Rutty's pass found Lorenzo Insigne who was unable to put it on target.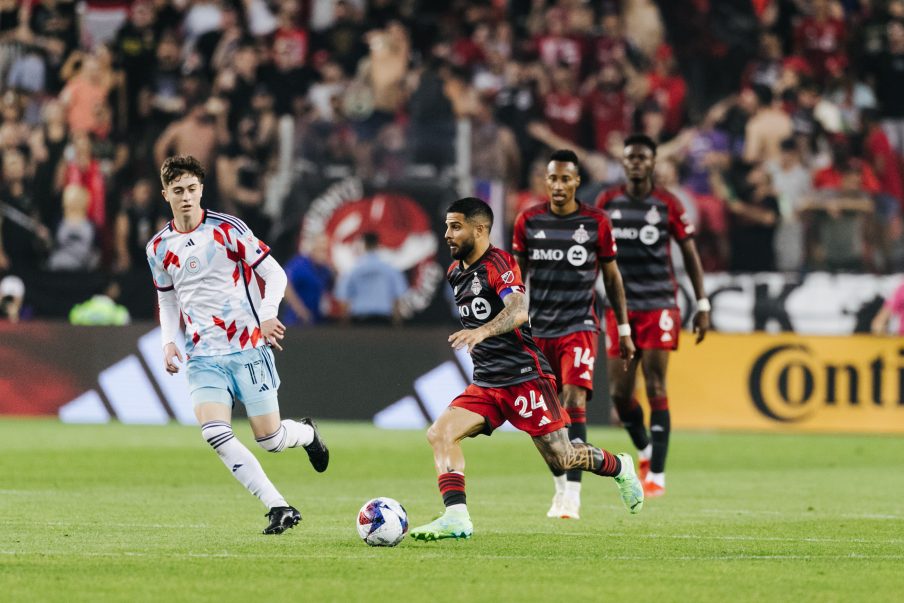 Toronto FC then controlled the play forward with Bernardeschi finding space in Chicago's half who dribbled his way past a few Fire defenders but was not able to find the back of the net.
After making a great save against Thompson's header in the 25th minute, Fire goalkeeper Chris Brady suffered a knock to the head and had to be substituted with backup goalkeeper Spencer Richey coming in for the Fire. Shortly after, Richie Laryea was brought down just outside the box but TFC was unable to capitalize on anything from Bernardeschi's free kick.
The Reds continued the pressure with a handful of chances in the closing minutes of the first half first with Thompson finding space to whip in a cross to find Kerr who had his shot swiped away by Richey and later, Richey's own misplaced pass found its way to Bernardeschi's feet who then laid off a perfect pass to Marshall-Rutty on the edge of the box, but his shot was kicked straight at the Fire goalkeeper.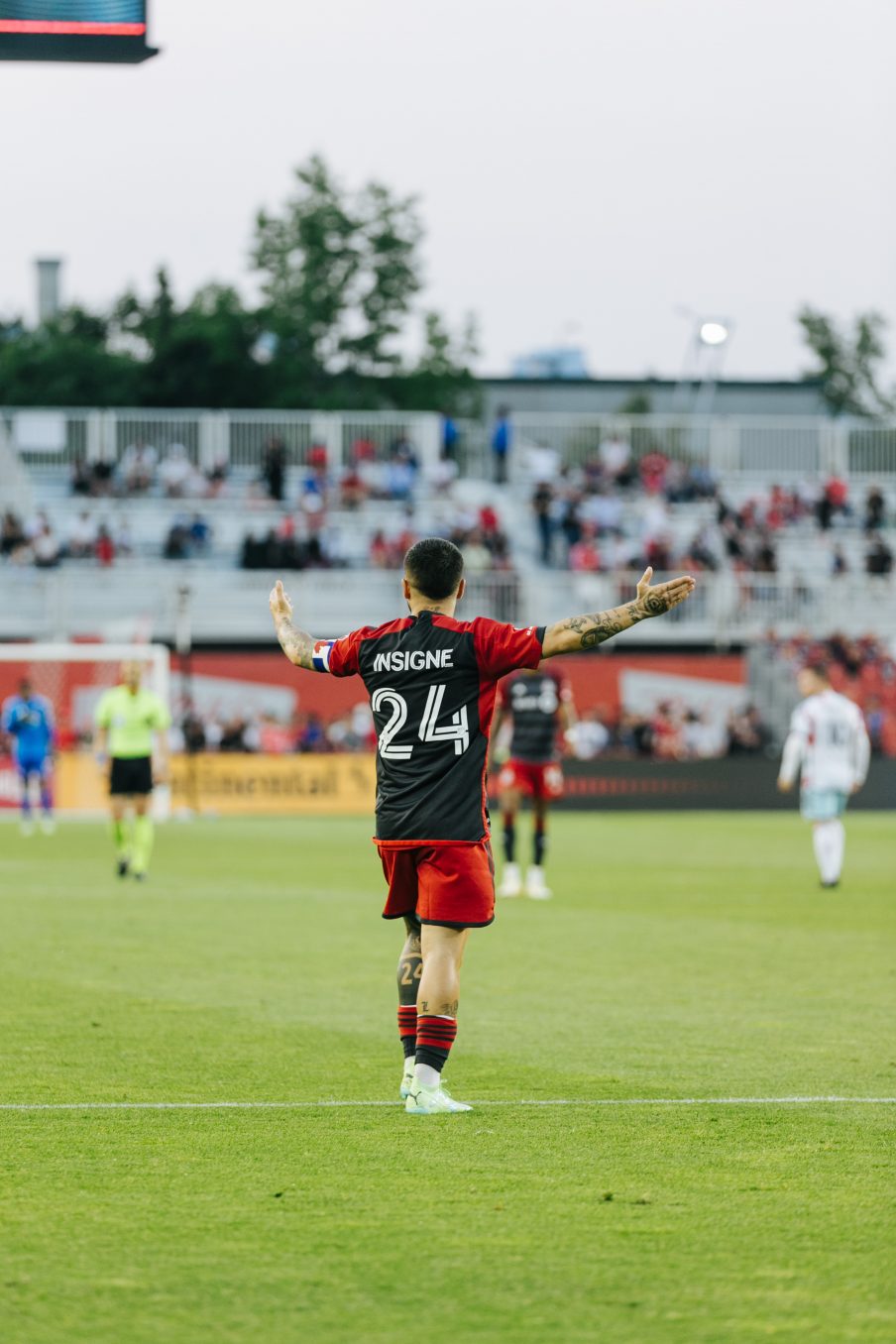 Toronto FC finished the first half with 57 percent ball possession with 10 total shots and Thompson leading with two shots on target. Meanwhile, Chicago only had two shots of their own during the first 45 minutes.
With both teams needing that extra spark in the box after halftime, TFC made the first move in the 60th minute by bringing on attacker C.J. Sapong and midfielder Brandon Servania for Kerr and Thompson. Chicago made an adjustment of their own soon after with the always-threatening Kacper Przybyłko coming on in place of Kei Kamara.
The hosts then found themselves on the counter-attack following an excellent run from Bernardeschi down the right but once he dribbled the ball into the box, he was stopped dead in his tracks by a Chicago defender.
Bob Bradley made his final two changes of the night with Bernardeschi receiving a generous applause from the BMO Field supporters as he was brought off in favour of Hugo Mbongue. Marhsall-Rutty was also brought off for striker Jordan Perruzza, making his third appearance this season for his club.
Another opportunity for the home side came late in the game when Insigne made his way into the box from the left but his cross into the centre was unable to find anyone on the receiving end, which in a way, summarizes how TFC's night went.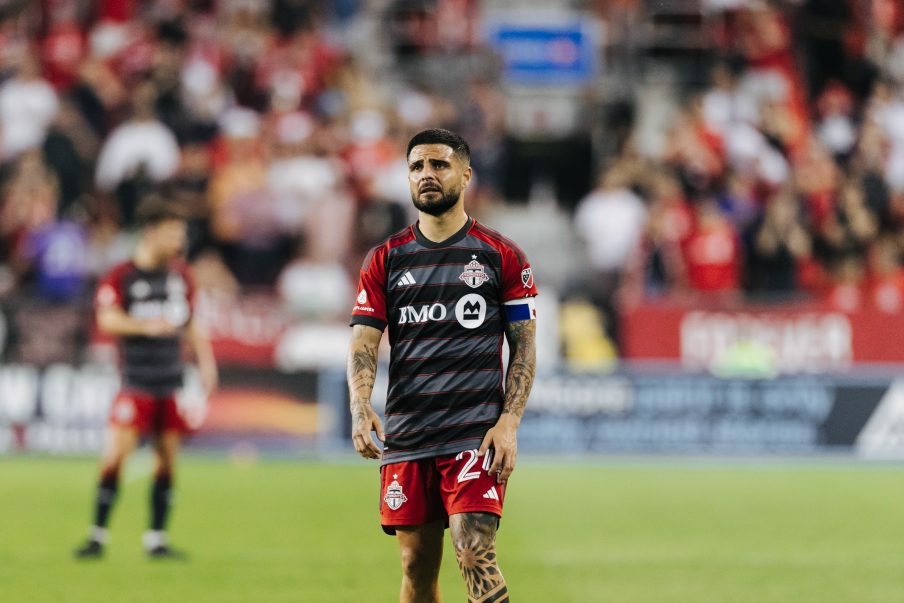 As TFC completed its fourth scoreless draw and eighth draw of the season, they were unable to collect the much-needed three points at home in spite of controlling the majority of the chances created.
Head coach and sporting director Bob Bradley said after the game, "Tonight's a night when we had enough chances to win. It's a frustrating night if you create that many chances, don't give too much away and can't pick up three points."
Man of the Match Richie Laryea shares Bradley's frustration with the outcome of the game.
"Obviously we got in very good spots and that's good but we need to be able to finish. A little bit tough but I think at this stage we want to be winning. I think we played well enough, but the performance is good in terms of making chances but we have to put them away."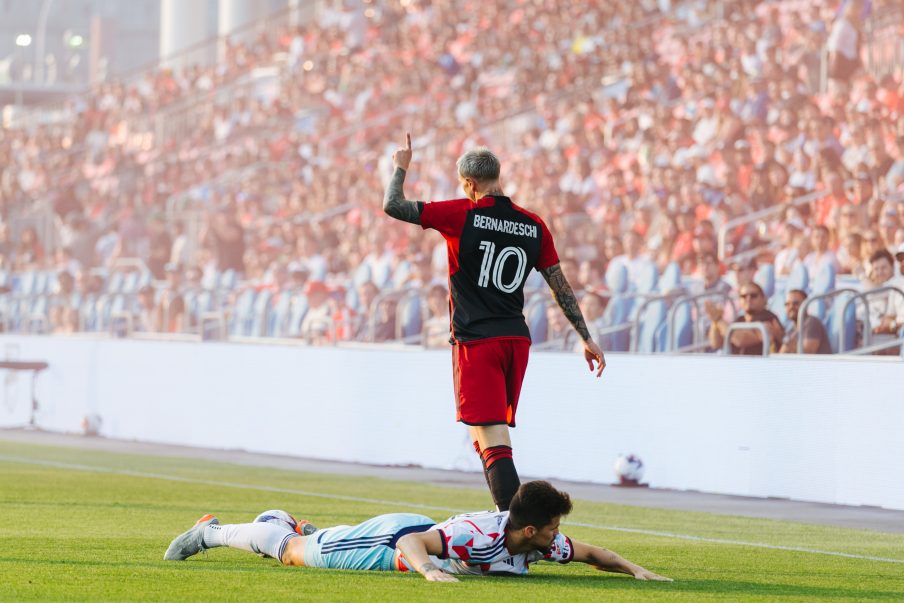 Heading into an away game on Saturday, of which TFC has not had the best record in away matches (0 W, 3 L, 3 D), Bradley says it's all about capitalizing on the chances he saw from Wednesday's game.
"Our mentality in away games has been good. Other than the mistakes we made against Philadelphia. I think we've gone away and still found ways to keep things tight. In some of those situations we don't create enough. We've been hard to play against. The same ideas that got us chances in this game, we've gotta have the confidence when we leave here to create more chances like we did tonight."
From here, the Reds will head to Allianz Field Saturday for a clash with CanMNT goalkeeper Dayne St. Clair and Adrian Heath's Minnesota United. Game time is 8:30 p.m. ET and can be watched on TSN 4 and for free on MLS Season Pass.
---
---