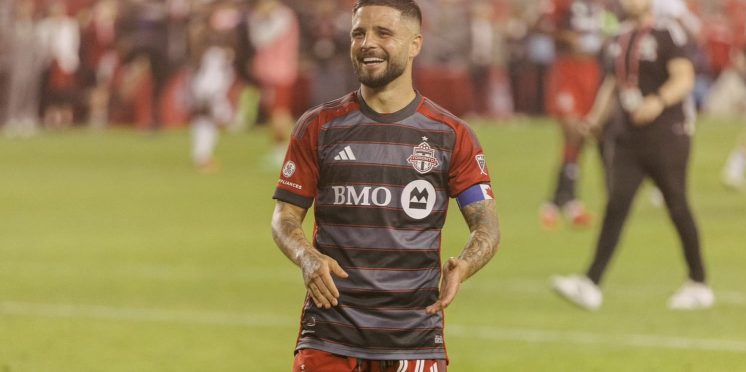 Toronto FC defeat D.C. United without Federico Bernardeschi to pick up first three points this May
After an interesting week within the Toronto FC camp to say the absolute least, the squad finally picked up their first three points of the month with a 2-1 home victory against Wayne Rooney's D.C. United.
Deandre Kerr scored his second goal of the season, and Kosi Thompson scored what turned out to be the game-winning goal. Lorenzo Insigne was named Man of the Match after recording assists on both goals.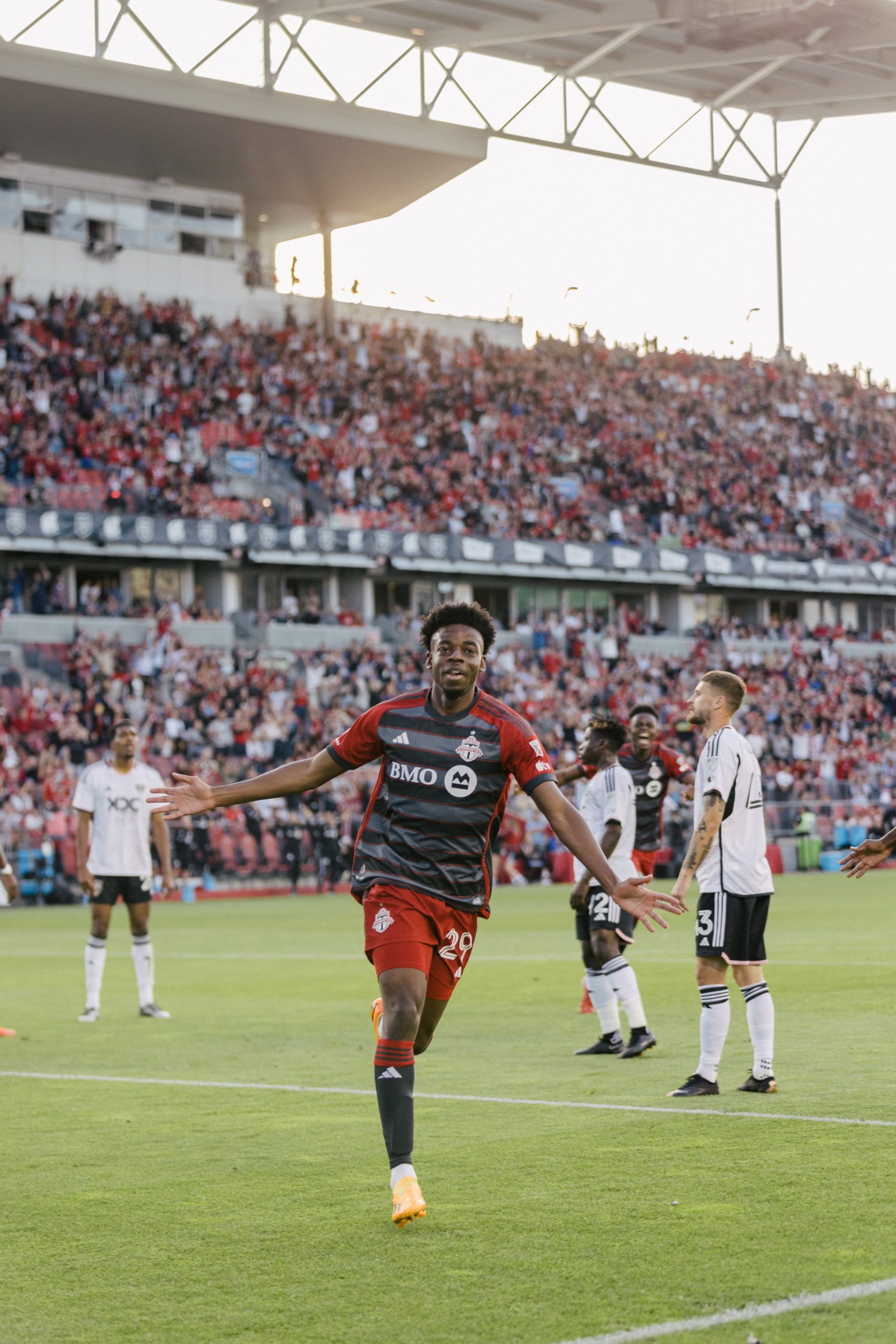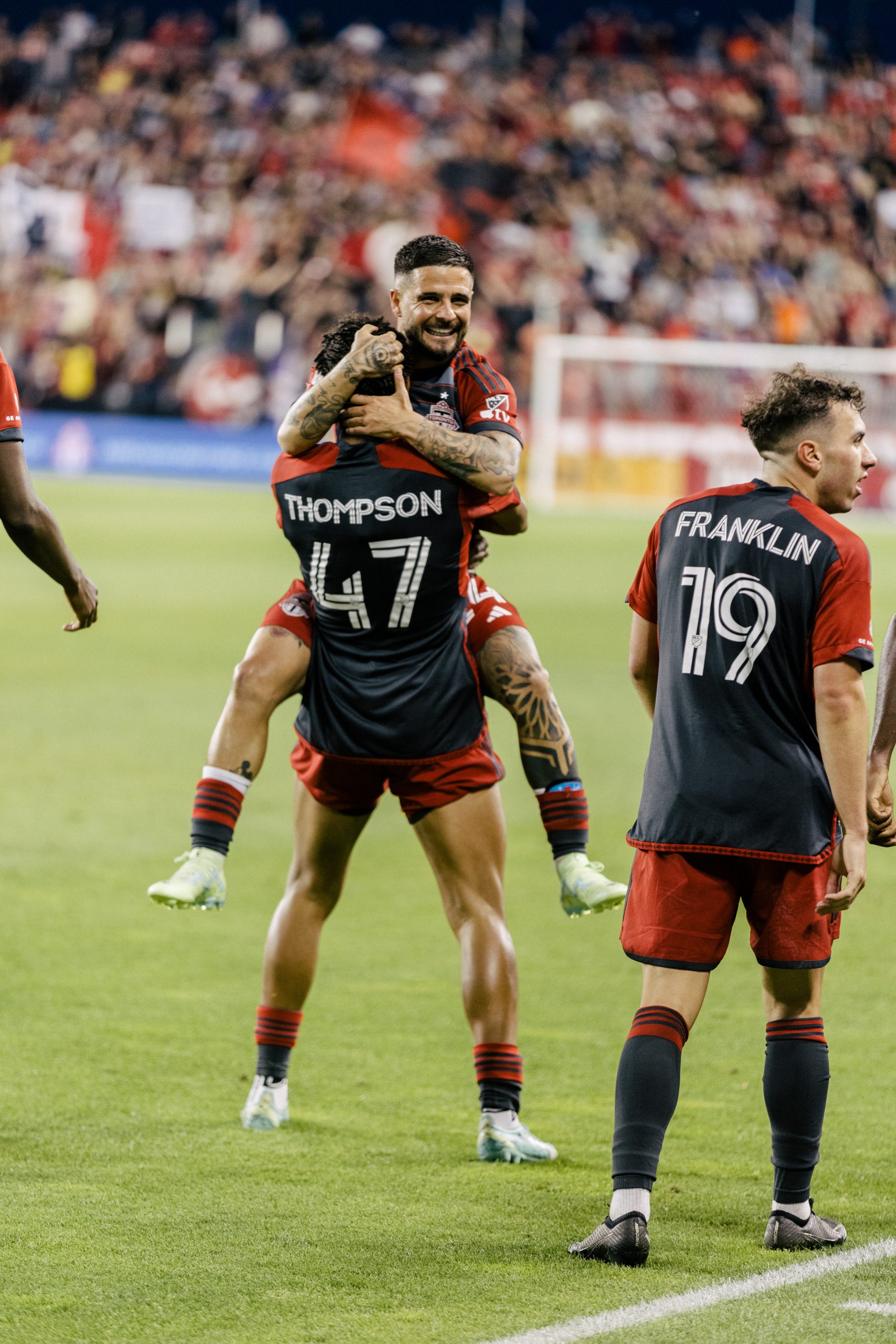 In his first media availability this season, Insigne spoke (through a translator) about Saturday's important result during a week where the club was put in the spotlight for a lot of the wrong reasons.
"It was a very important win this week, we needed the three points. It was a very difficult week, a lot of things were said about the club and about us. It was really important for us to stay together and to continue working hard.
"I'm very happy with the club, I've always been happy with the club. I'm happy with the coach as well, there have never been no arguments with the coach. I'm there to help the young players learn. My family is also very happy here as well. I'm here to tell you whatever the truth is, I'm happy," his translator summarised.
With his Italian compatriot Federico Bernardeschi out for this contest because of a decision made by Bob Bradley, Insigne shouldered the load.
Sean Johnson also had a man-of-the-match performance as he produced three big saves, two of which came towards the end of the first half. In the 40th minute, he denied D.C. striker Christian Benteke from point-blank range, standing tall and extending his arm to deflect the ball somewhat away to safety. In first-half stoppage time, Johnson convincingly saved a free kick from Mateusz Klich.
The first 45 also raised the eyebrows of many, both watching in the stands and at home. D.C. head coach Wayne Rooney made a triple change: taking off Gaoussou Samaké, Theodore Ku-DiPietro, and Chris Durkin. Pedro Santos, Andy Najar, and Taxiarchis Fountas all took their spots. This was only the third time in MLS history that a coach made three substitutions before halftime.
D.C. would get a consolation goal back in the 87th minute through Benteke. If at first you don't succeed, try, try again.
Besides giving up that goal, Bradley was content with his team's performance overall. He spoke highly of Deandre Kerr and his ability to excel in numerous positions.
"That's probably his best position, he can play across the front three. We still think that as he continues to grow, that's a good spot for him. He put in a big effort tonight, he has good starting points. We told him tonight, just go play, be one of the best players on the field, give us what you have," Bradley said.
Kosi Thompson was substituted into the match for Brandon Servania who suffered an injury just 20 minutes in and was seen limping off the field. Thompson put in a solid performance and the finish he produced on TFC's second goal was good.
"Whenever called on, Kosi gives you a good effort. A young player that is still developing, he tries to run, he tries to tackle. Great to see him get a goal," Bradley commented on Thompson.
Mark-Anthony Kaye, Insigne, and Bradley are already looking ahead to next week, where the Reds have two difficult matches – first is the Chicago fire on Wednesday.
"Hoping that this [victory] can give us the momentum we need for Wednesday, and start gearing up for Chicago," Kaye said.
"We have to work hard both physically and mentally, we're going to prepare ourselves as much as possible," Insigne said through translation.
"We've got to recover quickly and see if we can get, again, a number of guys that step up and play for each other and play football, and enjoy it and compete and aren't afraid. That's how you become a good team,"
Toronto FC are back at home on Wednesday when they take on the Chicago Fire. Kick-off is set for 7:30 pm.
---
---