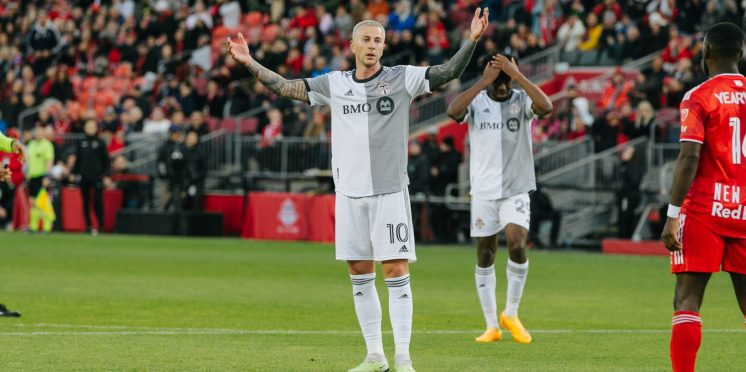 Toronto FC unable to find breakthrough in goalless draw with New York Red Bulls
Well, at least they didn't lose.
The two teams stuck at the bottom of the Eastern Conference standings heading into a midweek fixture at BMO Field remained in their respective places after a scoreless match Wednesday night, with both clubs unable to convert on their chances.
Toronto FC head coach Bob Bradley was left scratching his head following the final whistle after his side squandered a handful of opportunities in the final minutes, when a late goal would've been the difference.
Instead, TFC are left winless in their last four in all competitions, having only scored once through that run. Even though the result at home wasn't what was desired, Bradley was able to take away positives from the performance with his team depleted due to injuries and a suspension.
"I thought the mentality of the group was good," Bradley said in the post-match press conference. "I think we also had some good chances so we weren't able to take advantage of that."
A makeshift starting lineup was dealt another blow prior to kick-off with Mark-Anthony Kaye excluded from the matchday squad due to hip tightness. With Kaye's absence, Richie Laryea was forced to play centre-back for the evening, learning an hour before kick-off that he would play in a new position for the very first time. The Canadian international echoed Bradley's sentiment of being proud of the overall display.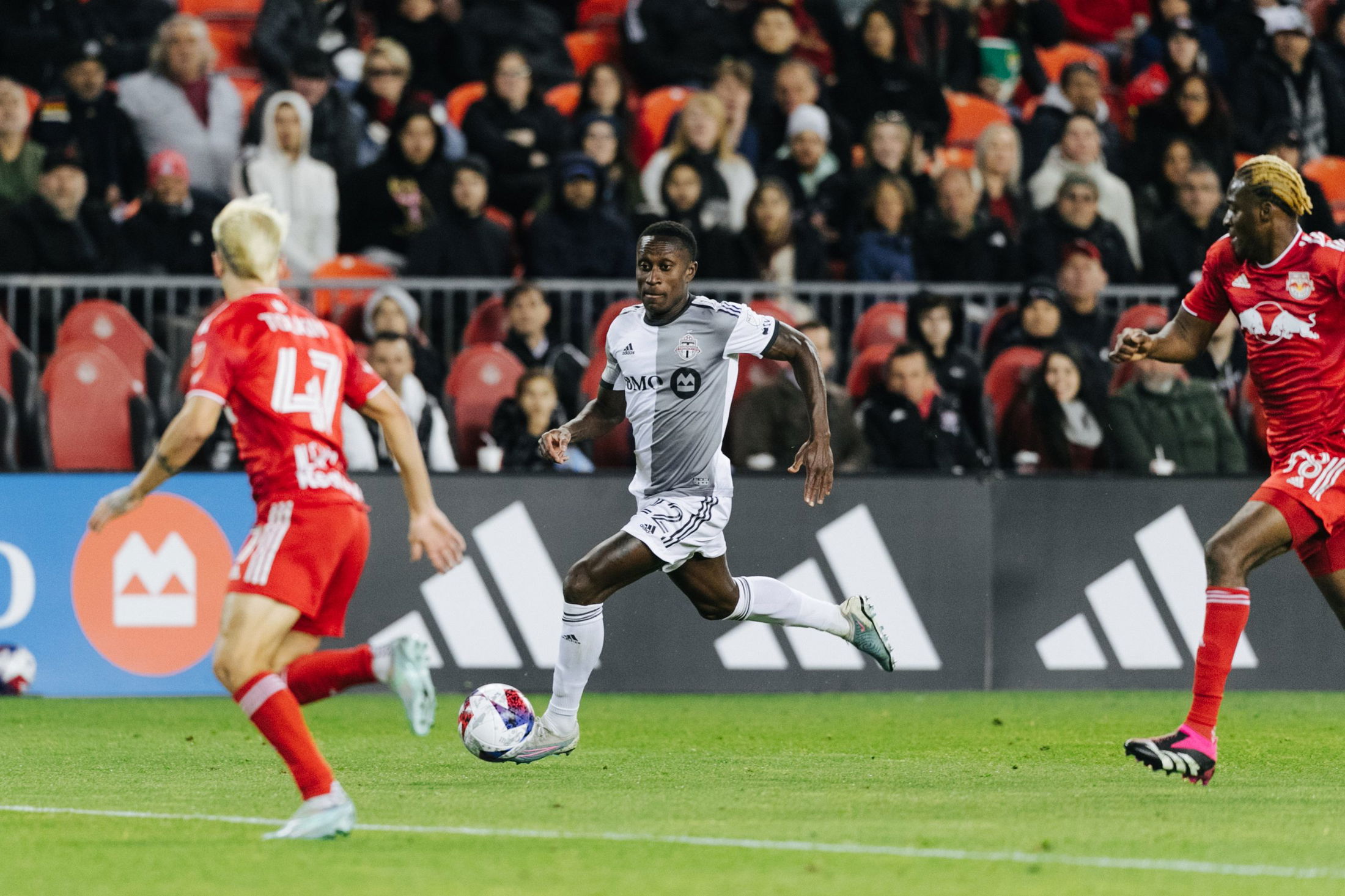 "That's football," Laryea said postgame. "Teams go through stretches like this, we have a good team, we're missing a lot of people, we have young guys playing that haven't had a ton of experience. I think it's better to go through stretches like this now versus somewhere later in the season."
The injury woes didn't let up for Bradley's squad, with Deandre Kerr exiting the match in the first half after suffering a knock to his head. Themi Antonoglou stepped in to replace Kerr, making just his second appearance of the season in the process and representing the next-man-up mentality that the team has had to embrace in the first few months of the season.
The final half-hour was dominated by the hosts as they searched for a late winner, but came up short. Lorenzo Insigne and Federico Bernardeschi dictated the attacking play but neither were clinical enough in the moments that called for precision.
In the 80th minute, a high-arching Bernardeschi cross found Insigne just yards from the net, but his header was denied by Red Bulls goalkeeper Carlos Coronel. Five minutes later, Bernardeschi sped towards goal and again looked to set up his teammate, but couldn't connect on a pass that would've put Insigne in a perfect position to finish the match.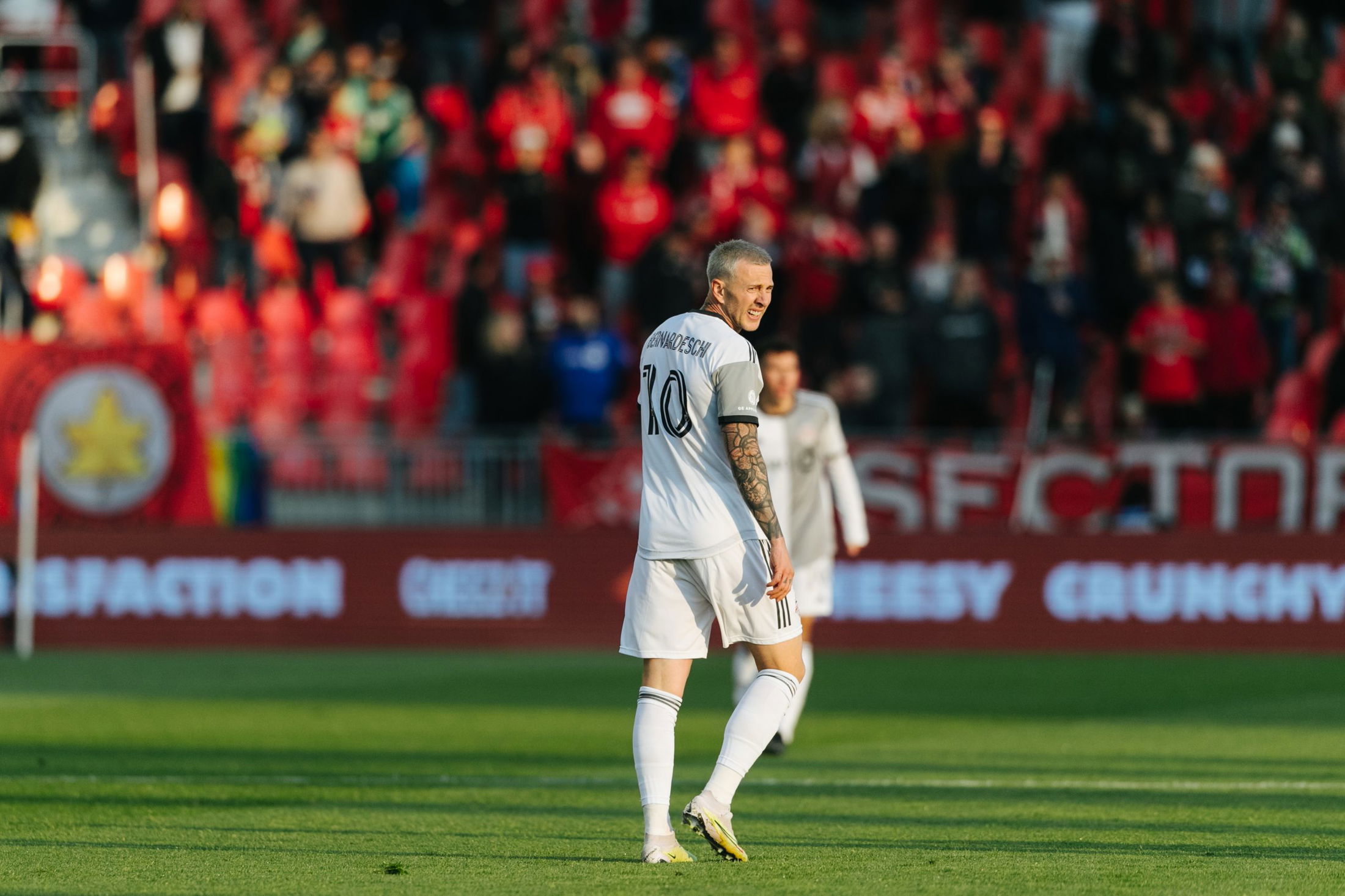 "Would I like to see him in that moment find a way to slow down, pause, decide what foot to play on, and slip the ball across to Lorenzo and we take the lead? Yeah," Bradley admitted after the match.
"When a team goes through a tough stretch then you're trying to keep everybody going, not just mentally, but so that when plays come their way they're sharp."
Bradley will hope to see his stars find that sharpness when the Reds travel to face Austin FC in their next match on Saturday.
---
---