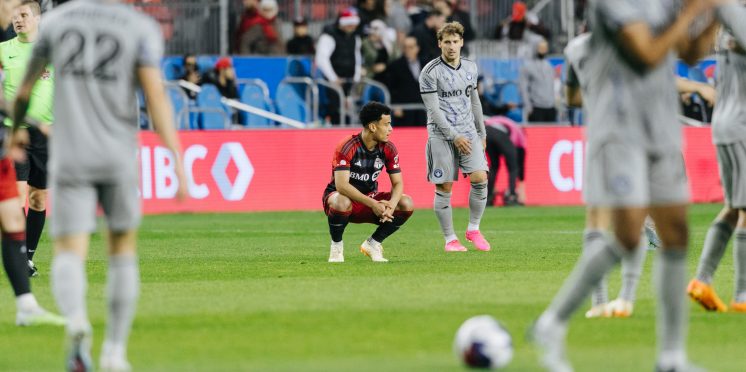 Toronto FC eliminated by CF Montréal in Canadian Championship quarter-finals
In a tournament they expect to be competing to win every season, Toronto FC will not add a ninth Voyageurs Cup to the trophy cabinet this year.
It was another disappointing night for TFC at BMO Field as they lost to their rivals from Québec on Tuesday in the quarter-finals of this year's Canadian Championship.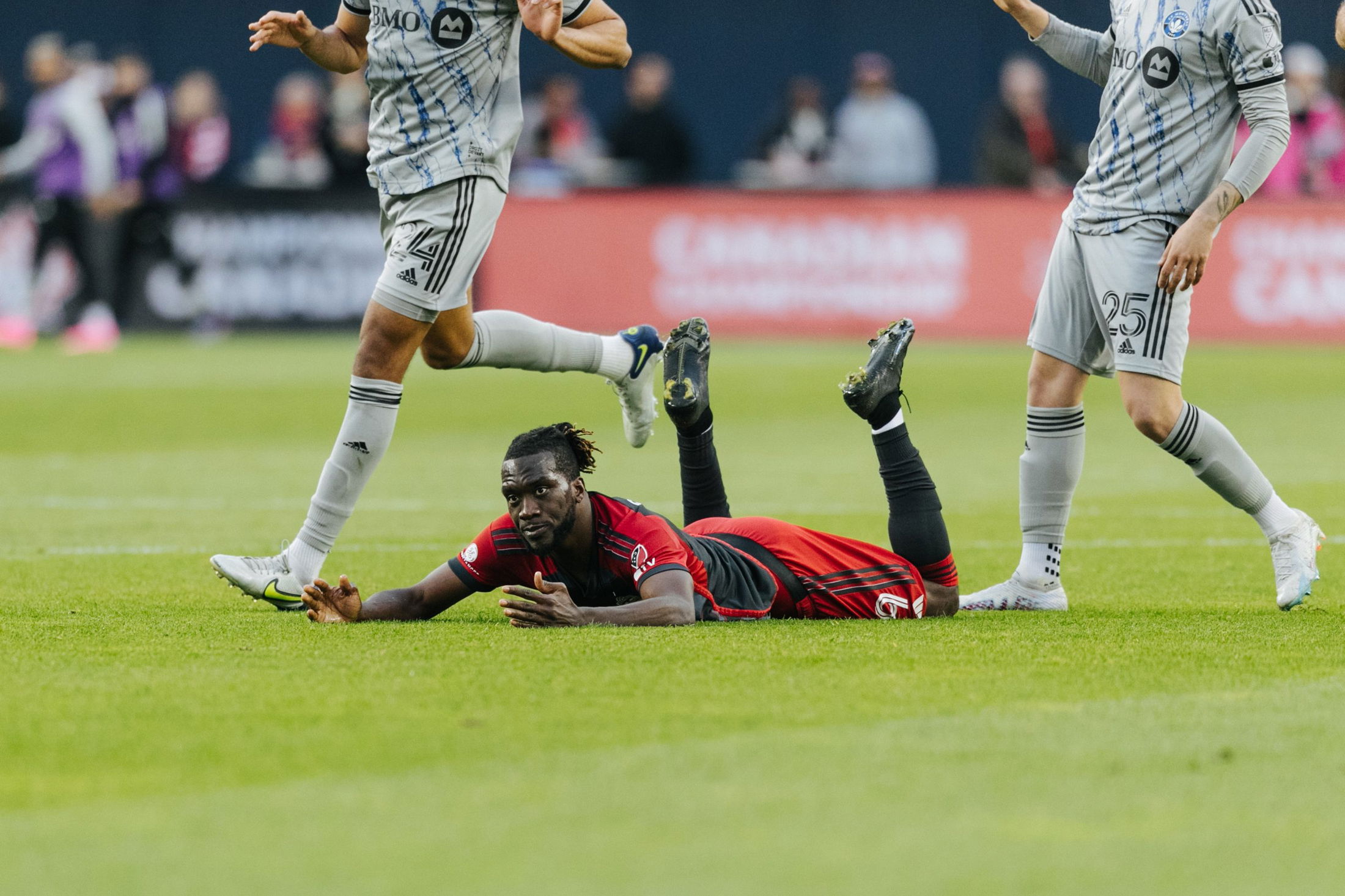 As seen in numerous matches so far this season, TFC allowed pressure in the opening moments in this contest as well. About 30 seconds in CF Montréal midfielder Mathieu Choinière had a somewhat uncontested shot from around the opponent's box but the attempt went wide of goalkeeper Sean Johnson's goal.
Toronto's first chance of the night came in the 14th minute as Brandon Servania's shot was parried away by CFM goalkeeper Jonathan Sirois. Credit to Federico Bernardeschi for a moment of quality to begin the play and find Servania in the right space.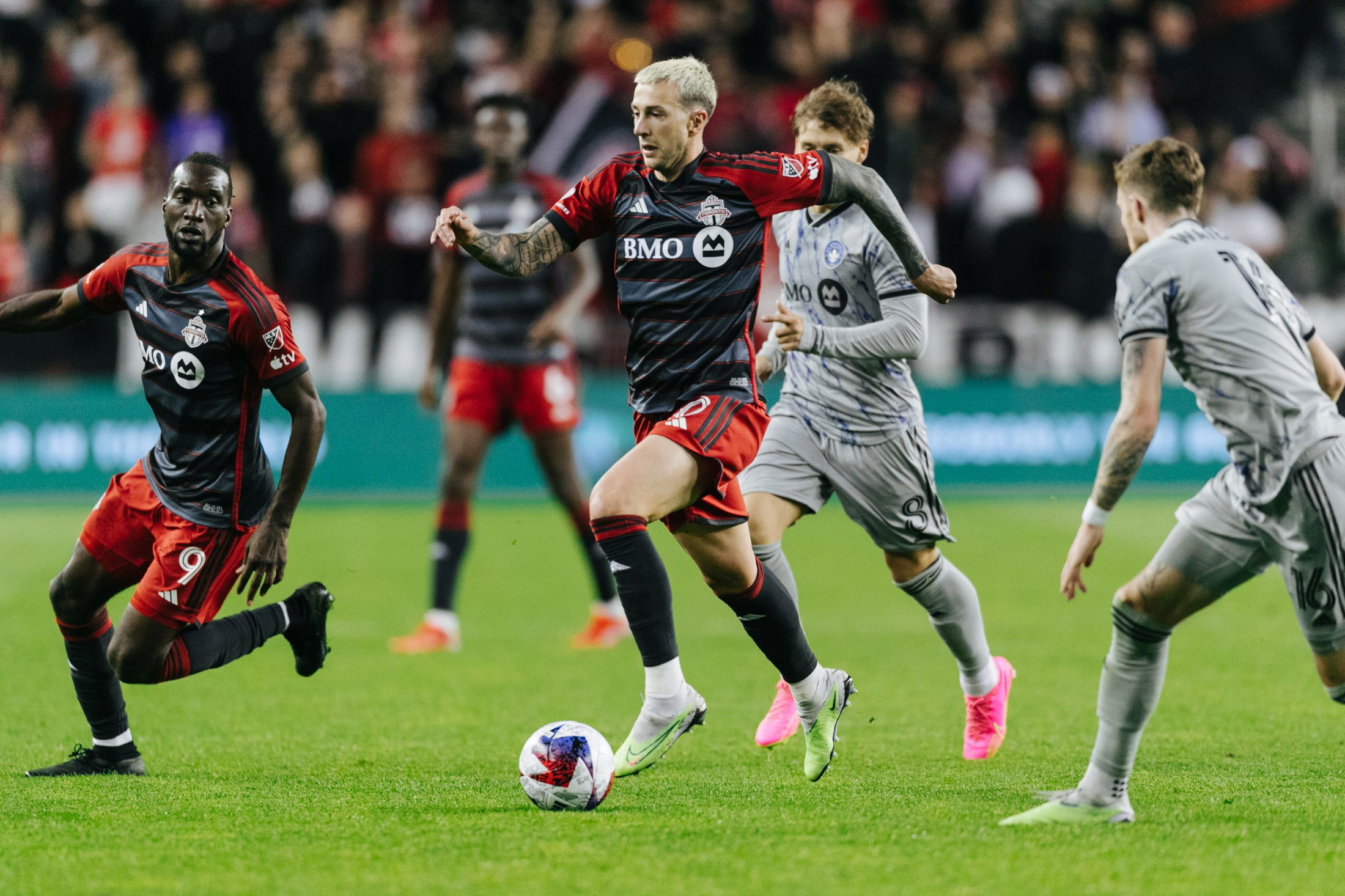 The injury bug came back to haunt TFC tonight. Just 20 minutes in, Alonso Coello was forced off due to an ankle injury he suffered during a challenge just a few minutes earlier.
The sequence between the 33rd and 35th minute shifted momentum in favour of the visitors. Off a blocked free kick from Federico Bernardeschi, Montréal countered in quick fashion and took the lead through Canadian defender Zachary Brault-Guillard.
Montréal doubled their lead just four minutes later when striker Chinonso Offor headed the ball past Johnson.
The Reds would get a goal back before halftime. Lorenzo Insigne finished off a play which began with substitute Jahkeele Marshall-Rutty winning the ball back and feeding Richie Laryea, the man on loan from Nottingham Forest sent a pass to the Italian winger who had the simplest of tasks to put the ball in the back of the net.
The majority of the second half consisted of the home side trying to find the tying goal, but to no avail.
There will be more worries on the injury front because centre-back Sigurd Rosted walked straight into the tunnel after being substituted at the 80th minute after he appeared to sustain a rib injury.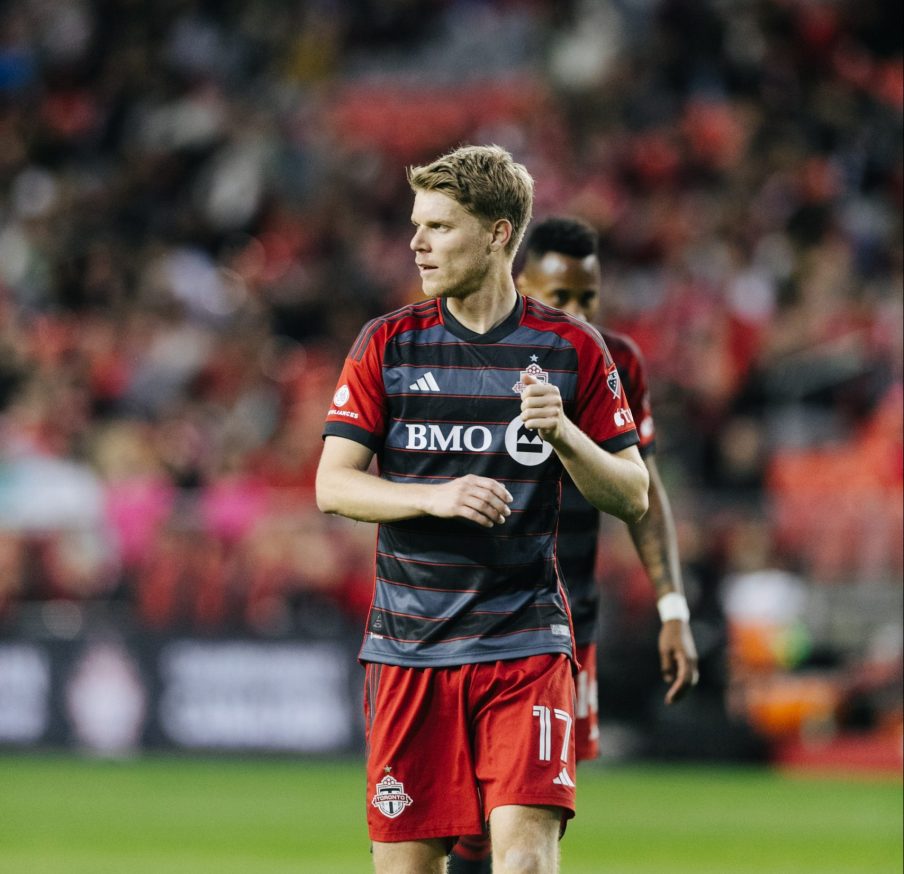 "There are different types of injuries. If a player rolls his ankle or a guy takes a knock in the ribs, they're all injuries and the list is long right now," head coach Bob Bradley said post-match, acknowledging the current injury issues within the squad.
Bradley also addressed his team's effort.
"Decent enough start, then we lose these two goals. We put ourselves in a hole. We started to respond in the first half, we get a good goal. In certain moments, the quality of crosses and touches at the end, still not good enough to make more big chances. Good effort though, from a lot of guys to push hard in the second half," said Bradley.
The importance of the Canadian Championship is not lost on Bradley who admitted what a gut punch Tuesday's loss was for the TFC faithful.
"This game meant a lot to us tonight, going out is a big disappointment for all of us. We understood the importance for our fans, we wanted to win in front of our fans and we know how much it meant to them," Bradley said.
Insigne, Bradley's lone goal scorer, has been a major talking point since returning to the starting lineup April 22, the 4-2 loss in Philadelphia.
"Lorenzo wants this team to be good, he wants to play well. Right now we're not doing enough. That's frustrating for him because he's committed. On a night like tonight, it doesn't all happen and our challenge is to find a way to keep him going in the best way possible," Bradley said.
Richie Laryea was not happy with his team's performance against their most heated rival.
"It's not enough. Obviously we pushed hard in the second half, but when you're down two goals and they start sitting deep, it's difficult," Laryea said in his post-match press room availability.
With a quick turnaround, Laryea and his teammates now have to put their focus back to MLS action. Up next? Montréal again.
"We have a sense of what they [Montréal] do. We take away stuff we can improve on, and obviously go for three points on the weekend. We need a massive turnaround from this point forward," said Laryea.
The visitors become the hosts on Saturday, as CF Montréal take on TFC at Stade Saputo in MLS matchweek 12. Kick-off is set for 7:30 p.m. EST.
---
---