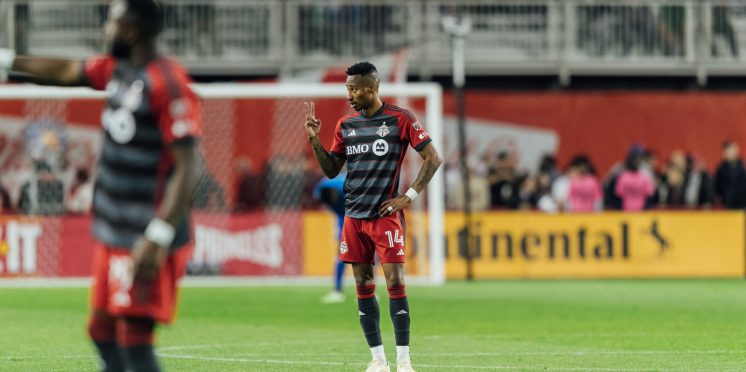 Toronto FC blanked by New England Revolution, lose first home game of season
The New England Revolution are currently leading the MLS standings for a reason, and they showed their quality against a Toronto FC side that could not convert their chances on Saturday night at BMO Field.
Toronto's starting XI was adjusted before kickoff for a second straight week, as Matt Hedges picked up a lower leg injury during warmups. Shane O'Neill thus came in for his first start of the season in Hedges' absence.
Both sides were battling it out in the first 18 minutes of the match as action was end-to-end; including Lorenzo Insigne catching Revolution goalkeeper Djordje Petrović off his line by attempting a shot from way out, though the ball went just wide of the post.
One minute later, Bobby Wood capitalized on a mistake from TFC centre-back Sigurd Rosted, calmly slotting the ball past Sean Johnson for the opener in the 19th minute.
The Reds had numerous opportunities to tie the game at 1-1 throughout the remainder of the first half.
Just two minutes after conceding, Richie Laryea went on one of his trademark solo runs, weaving through the opposition's defence before taking a shot with his weak foot, which did not test Petrović. In the 25th minute, Brandon Servania struck a powerful shot from distance, but no dice once again.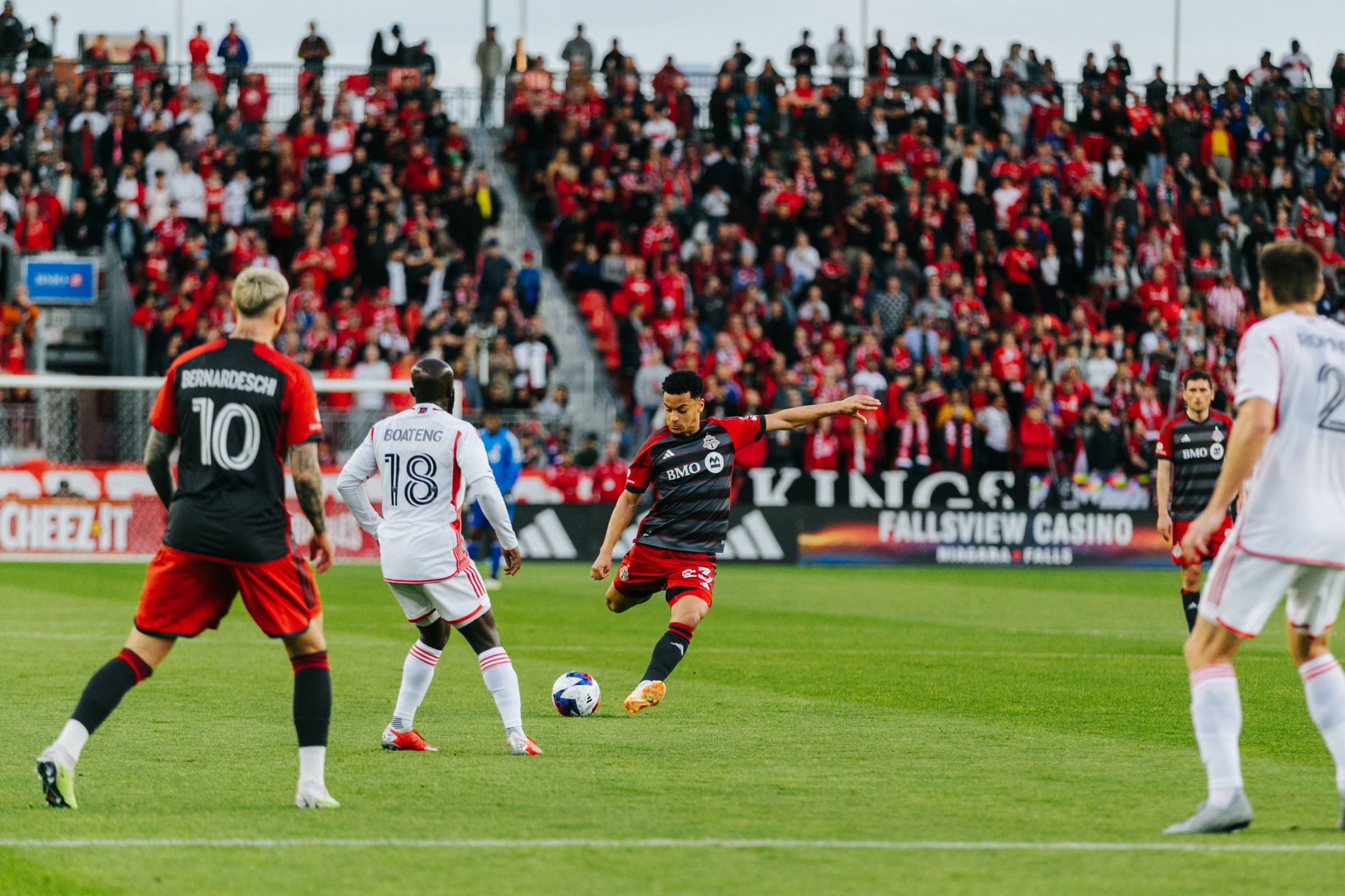 The home side would have gone into halftime with a bigger deficit if it wasn't for their goalkeeper Sean Johnson making two crucial saves on back-to-back cracks at goal from New England.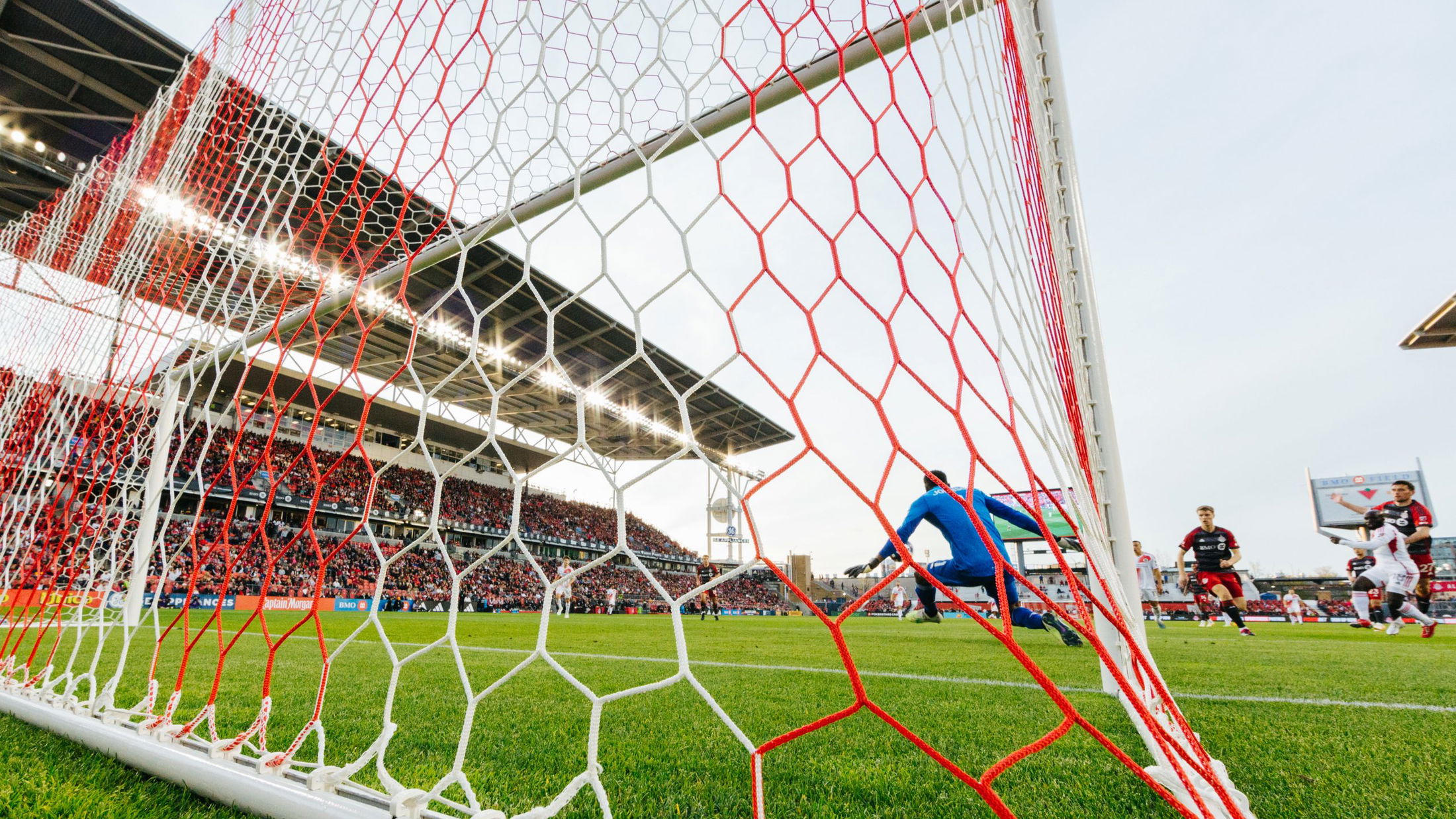 Head coach Bob Bradley made a substitution at the hour mark as he brought on Adama Diomande for Brandon Servania. In need of a goal, Toronto played with two strikers for the remainder of the match.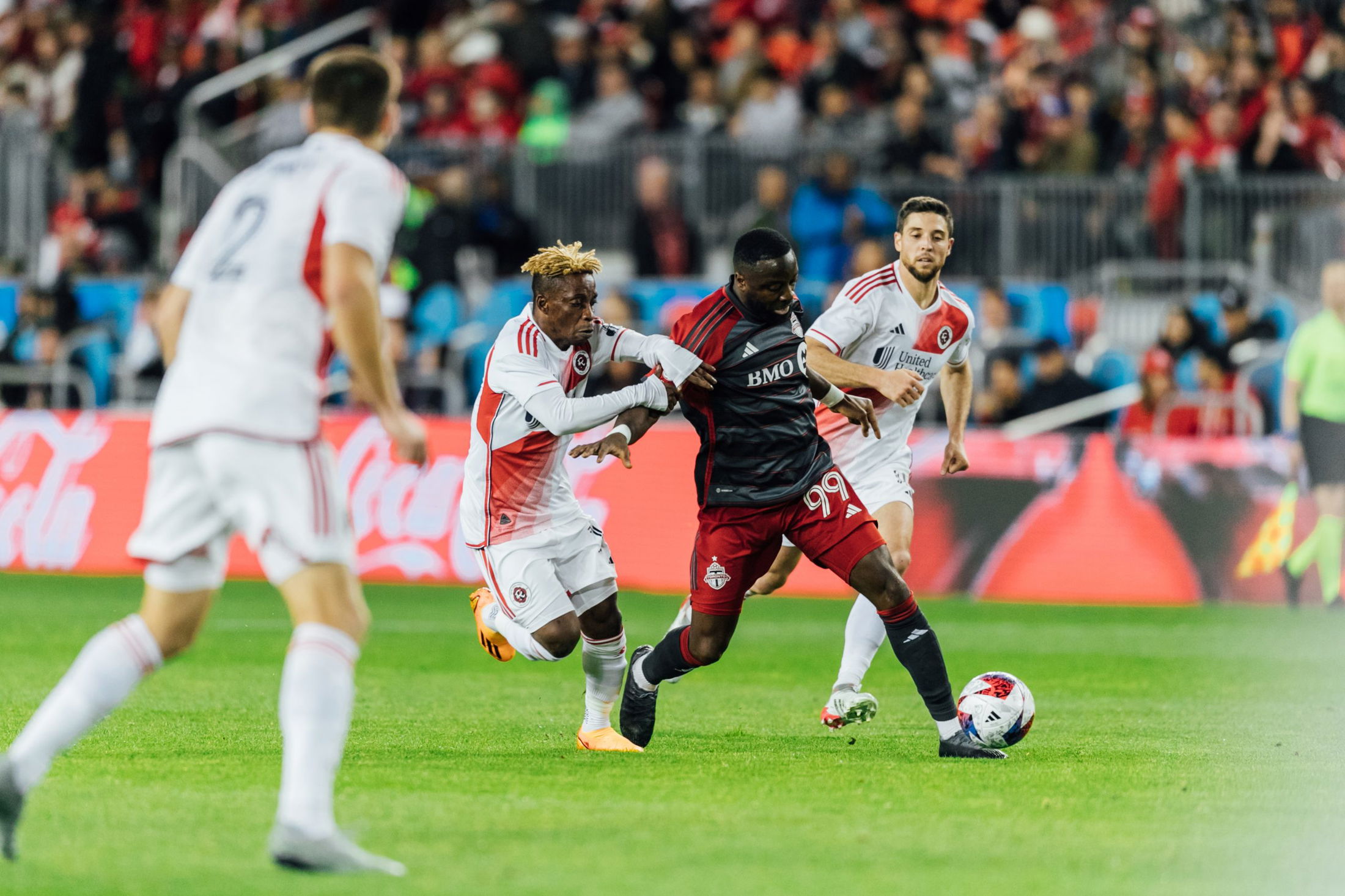 The visitors doubled their lead in the 62nd minute as DeJuan Jones pounced on the loose ball after Sean Johnson made a save on Carles Gil's shot.
MLS Deadline Day signing Aimé Mabika came off the bench to make his Toronto FC debut. He replaced O'Neill, who appeared to leave the game with a cramp.
Toronto kept pushing late in the second half to pull within one goal, as they won a few corners but nothing materialised. The men from Massachusetts leave The Big Smoke with all three points. This is the first time since April 8th where Toronto FC failed to score a goal.
Post-game, Bob Bradley commented on his team's performance:
"Frustrating, slow start. In too many cases, a team that was frustrated, trying to find a way to get back into the game. You could see the frustration on the field," said Bradley.
Bradley briefly touched upon about the first goal that was conceded tonight.
"Sigurd [Rosted] is a good man, he apologised inside the locker room. A mistake on that end and we paid for it," Bradley said.
Bradley spoke about the team failing to score tonight.
"We get in spots where we have chances for crosses, but we don't do well enough to make more out of those. We're still not consistent and as strong," Bradley said.
Mark-Anthony Kaye also spoke on the match:
"We started the game a little slow, missed touches, missed passes. When you're playing at home you have to dictate the tempo from the first minute, and we struggled to do that," Kaye said.
Kaye also talked about his responsibilities in the past two matches, being the leader in the midfield amongst two younger players in Servania and Coello.
"My responsibility is to keep a level head, make sure the emotions are controlled and make sure there's balance in whichever way we're playing, said Kaye.
Kaye spoke about his recent performances and how to bounce back.
"I've had a couple games now where I haven't been as clean as I want to be on the ball. I'm battling against the current a little bit. I'm just trying to continue to push because once the breakthrough happens, I'll be back to my best and will help the team," Kaye said.
Kaye then commented on TFC's upcoming Canadian Championship match with CF Montréal.
"It'll be a good test for us. Hopefully the level of the contest will bring out something in us, guys will go out there and compete. It's a real opportunity to get to Champions League, we have a good opportunity to get there" said Kaye.
Toronto FC's next match is the Canadian Classique against Hernán Losada's CF Montréal on Tuesday at BMO Field. Kick-off is set for 7 p.m.
---
---