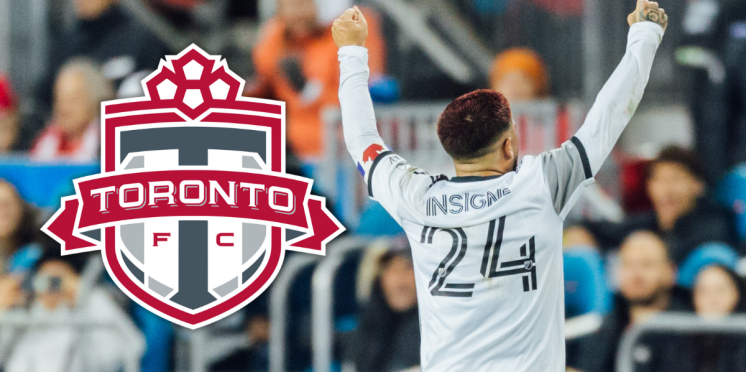 Report: Toronto FC ranked 24th most valuable football club in the world
According to Sportico, Toronto FC is the 24th most valuable football club in the world with a current valuation of $705 million.
The report has the Reds sitting one place behind Dutch giants Ajax ($710 million USD) and one ahead of fellow MLS side D.C. United ($700 million).
Among all other MLS clubs, TFC finds itself behind four other teams: the Seattle Sounders in 22nd ($725 million), Atlanta United in 18th ($855 million), the LA Galaxy in 17th ($865 million), and LAFC in 16th ($900 million).
Overall, there were a total of 18 MLS clubs in the top 50, with a combined valuation of $11.8 billion. In fact, MLS had more representatives in the top 50 than any other league in the world.
Sportico is also reporting that Toronto made $64 million in 2022, a figure that is $28 million higher than the club's total revenue in 2021. The end of Ontario's COVID-19 restrictions, as well as the addition of several marquee signings, including Lorenzo Insigne and Federico Bernardeschi, has not only seen the mass return of the TFC faithful to BMO Field, but also the general public.
With regards to the club's $705 million valuation, it must be said once again that owners MLSE paid just $10 million as an expansion fee for the MLS club before TFC's inaugural season in 2007. To put that into perspective, Charlotte FC paid a whopping $325 million expansion fee to kick off in 2022. 
As is common knowledge to fans in Toronto, the club is operated by Maple Leaf Sports & Entertainment (MLSE), the company which also operates the Toronto Maple Leafs in the NHL, the Toronto Raptors in the NBA, and the Toronto Argonauts in the CFL.
Other TFC corporate partners include Adidas, Coca-Cola, and Mastercard.
---
---