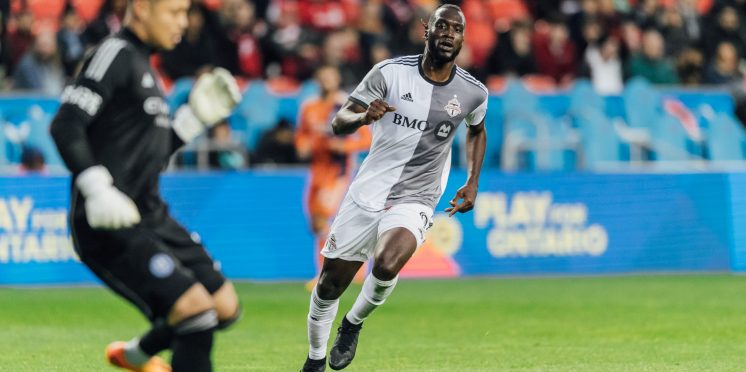 C.J. Sapong debut goal leads Toronto FC to victory over NYCFC
They say there's no place like home. C.J. Sapong wasted little time making BMO Field his.
Toronto FC's new No. 9 scored just 22 seconds into the second half which proved to be the game-winning goal as TFC picked up their first win since March 18.
Left-back Raoul Petretta was in Bob Bradley's starting lineup until an injury during warmups kept him out of this contest. TFC Academy product Kobe Franklin took his spot in the XI.
Kickoff was delayed by nearly 20 minutes because of a fire alarm, set off by the pre-game pyrotechnics. Referee Armando Villarreal sent both teams back to their change rooms, and when they returned for a five minute warmup before kickoff, Franklin had taken Petretta's place.
The Reds had the majority of the chances during the first half, most of which came from connections between Lorenzo Insigne and Sapong, who walked straight into TFC's starting XI after Tuesday's trade from Nashville SC.
The first attempt on target took place in the 8th minute — Lorenzo Insigne found the American striker in space, and Sapong struck the ball towards NYCFC 'keeper Luis Barraza who parried it away.
Those two players combined yet again, this time in the 35th minute as Sapong wasn't far from opening his TFC account.
TFC goalkeeper Sean Johnson spent six seasons with NYCFC and won an MLS Cup along the way. The only major play he was called into action for was in the 40th minute when he made a save on NYC attacker Matías Pellegrini.
It took Toronto no time at all to draw first blood after the restart. Many spectators were still on the concourse or getting back to their seats when Sapong put the ball in the back of the net. Credit to Richie Laryea for making one of his quality runs down the right flank to find his new teammate, who did the rest.
TFC's defence did a formidable job in preventing any dangerous attacks from New York throughout the second 45.
Sean Johnson preserved a clean sheet, his fourth of the season.
Post-game, Sapong shared his thoughts on his play with Insigne:
"He attracts so much attention, he can create space at any moment. That's something that I'm going to have to get used to. I'm in more of a position to be able to control and get a good shot on target," said Sapong.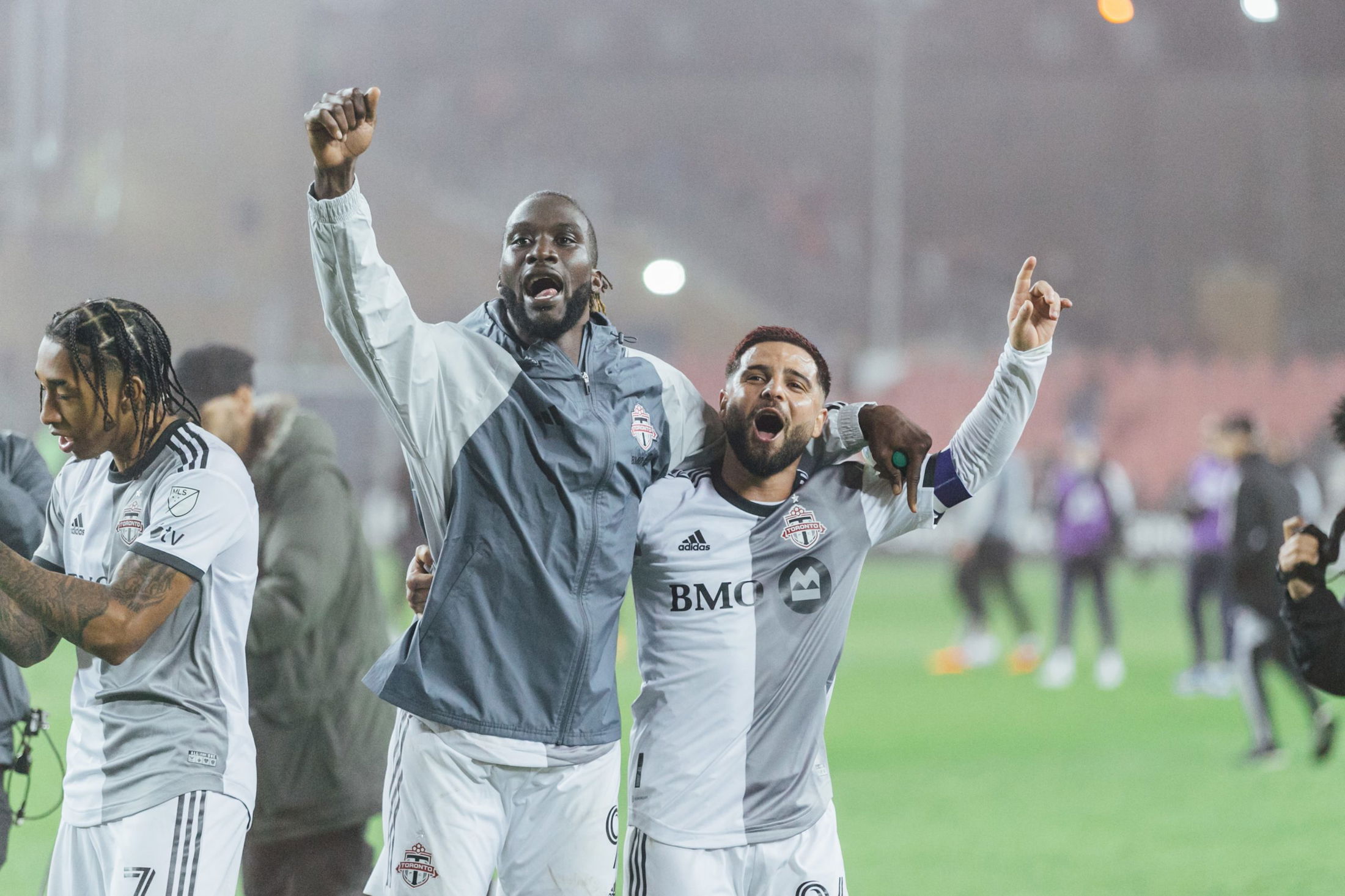 Head coach Bob Bradley commented on his team's performance tonight.
"A bunch of guys played well. C.J. gives us something a little bit different. Alonso [Coello] played well. Kobe (Franklin) played well," Bradley said. "He [Sapong] is smart defensively. He's not pressing all the time, he's taking away passing lanes. He's got good timing, not only to hold the ball but to come away from the defenders in certain moments. He's unselfish with his running in the box."
Carrying momentum from Saturday night's win into what will be a busy month of May is a priority from Bradley and his coaching staff.
"You build on it by reacting a little bit faster. You shut down a few more transitions. You have momentum when you keep doing all these little things better. That's the most important part of how you build things and keep going," Bradley said.
Toronto FC is back home at BMO Field next weekend when they take on the Eastern Conference leading New England Revolution on Saturday night. Kick-off is set for 7:30 p.m.
---
---